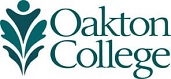 The Early Childhood Education program educates professionals in a range of positions to assist infants, toddlers, preschoolers, and school-age children in group situations. Students learn in college-affiliated, nationally accredited early childhood education centers that serve as field sites.
To earn an Associate in Applied Science degree, one of several certificates, or a state-recognized credential, ECE students must achieve a minimum grade of C in all early childhood education courses and successfully complete field experiences before being accepted in practicum, earning a certificate, or being granted the A.A.S. degree. To apply for a state credential, students must complete additional observation/professional hours.
Teachers in Head Start and NAEYC-accredited programs must have a minimum of an Associates Degree in Early Childhood Education.  In Illinois, all teachers of young children are urged to pursue, at a minimum, an AAS degree in ECE and apply for the equivalent credential through the Gateways to Opportunity professional development system of INCCRRA (Illinois Network of Child Care Resource and Referral). For more information, contact the program chair.
The Department of Children and Family Services (DCFS) requires child care workers to have a minimum of six credit hours in early childhood education and two years of college credit to be licensed to teach young children in group situations. Students only seeking these minimum DCFS requirements should take the following ECE core courses:
ECE 102 Child Growth and Development (3 credit hours)
   and one of the following:
ECE 104 Introduction to Early Childhood Education (4 credit hours)
ECE 106 Guidance of the Young Child (3 credit hours)
ECE 125 Play and Creative Expression for the Young Child (3 credit hours)