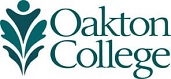 Early Childhood Education
Early childhood education is part of the national agenda, as more and more people recognize the vital role that teachers, directors and other practitioners play in the lives of young children and their families. Oakton is very proud of its program and the diverse study options available.
To learn more, contact Paula Luszcz, department chair, at 847.376.7438 or pluszcz@oakton.edu.
IMPORTANT DATES
February 15
Presidents Day holiday, College closed
February 16
Last day to withdraw from 16-week courses and have course dropped from record
February 16
Last day to change to audit for 16-week courses
February 19
Last day for filing Graduation Petitions
March 1
Incomplete (I) grades from fall 2020 semester for which faculty have not submitted final grades will become an "F" after this date.
March 15 - 21
Spring Break
March 22
Classes resume after Spring Break
March 22 - 24
March 25
General Registration opens for summer 2021 semester
March 29
Last day to withdraw with a "W" from 16-week courses; Students will receive a grade in all courses in which they are enrolled after March 29.
May 3 - 5
May 6
Registration opens for fall 2021 semester
May 13, 14
Evaluation Days***
May 14
Last day of student attendance
May 17
Summer 2021 interim classes begin*
May 17
Grading Day
May 17
Commencement
May 18
Grades due
May 31
Memorial Day holiday, College closed