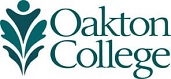 Early childhood education students may take advantage of a new and exciting study option. State-recognized credentials now are available through Gateways to Opportunity, the Illinois Early Care and Education Professional Development Network of INCCRRA (Illinois Network of Child Care Resource and Referral Agencies).
The advent of credentials in the early childhood education field marks another important milestone in the profession. Credentials soon will become the standard of quality for all ECE professionals in Illinois, signaling that students have tackled more than basic early childhood coursework in preparing for their work with children and families. Credentials include documentation of course work, work or practical experience, and professional contributions and represent a level of professional expertise and commitment that equates to best practice in early childhood education.
Gateways credentials represent the work and skills developed through coursework and practical experience with children, and are symbols of professionalism necessary to be successful in the field.Oakton ECE students can obtain credentials through completion of coursework and related assignment. Students apply for the credentials with the assistance of instructors and/or the ECE chair.
All Oakton ECE students should consider pursuing a credential! Credential options include: early care and education, infant-toddler specialization, and administration. Make an appointment with the ECE chair to learn more or obtain information by attending an ECE Student Orientation during the fall or spring semester.
Applying for Credentials
Complete the paperwork, available from Oakton's ECE Program Chair. This includes forms and documentation of completed course work as well as required work or practical experience in the field. Once submitted, the ECE Chair recommends the student for the appropriate credential.  INCCRRA (the Illinois Network of Child Care Resource and Referral Agencies) grants the credential.