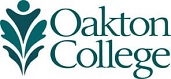 Why take Economics?
After you finish your A.A., you may wish to go on in your education and major in Economics. With a B.A. in Economics, a student can teach at the secondary level, pursue a graduate degree, or can work in a variety of fields including editing, finance and government.
The popularity of Economics among Oakton students is due to its usefulness as preparation for Economics majors, and reflects the intrinsic interest of the discipline. We regularly offer a wide variety of transferable introductory and advanced courses.
Inquiries about the Economics program should be sent to Professor George Lungu, Chair, History and Policy Studies at 847.376.7136 or lungu@oakton.edu.