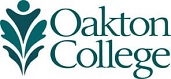 To teach children in today's world, educators must be global, culturally capable citizens. Students interested in transferring should attend an Education Orientation Session.
For more information, contact Katherine Schuster, Ph.D., Co-chair of Anthropology, College Studies, Education, Psychology, Social Sciences & Sociology (ACEPSS) and Coordinator of Education and Global Studies at 847.376.7118 or schuster@oakton.edu.
Announcements
Des Plaines, Skokie
An Education major can be complicated and there are many recent changes. Come to an orientation to learn all the current information about K-12 Education at Oakton and at transfer institutions.
Des Plaines, Skokie
NEW! Articulation Agreements with Roosevelt University for Secondary STEM Majors
Start at Oakton and complete your BA at Roosevelt University to become a high school Math, Biology or Chemistry teacher. Special Roosevelt scholarships are available! Contact the K-12 Education Coordinator for more information, Katherine Schuster, schuster@oakton.edu.
Des Plaines, Skokie
Oakton Future Teachers Association (OFTA)
Join the Education student club! Meet fellow Education students. Bring speakers on teaching-related topics to campus; Coordinate informational meetings with transfer institutions; Help each other study and prepare for the Test of Academic Proficiency (TAP) - previously called the Basic Skills Test. Contact Katherine Schuster, PhD, club advisor for meeting information, schuster@oakton.edu.