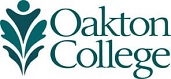 The Teacher Preparation Concentration is a thirty-seven (37) semester hour program designed to aid students in completing an Associate of Arts degree at Oakton and transferring into a College of Education at a four-year institution to major in elementary or secondary education. The program presents a cross-disciplinary approach that allows students to begin to explore the field of teaching within a diverse, global context.
Many courses in the concentration meet the General Education requirements and have IAI transfer codes. In addition, education major courses are included that will transfer to four-year institutions. Students should consult with the program coordinator to determine articulation to specific transfer institutions. For Early Childhood Education information, see the ECE departmental webpage.

Students meeting the concentration requirements will have a notation added to their transcript indicating successful completion. To receive this designation, students must complete a Teacher Preparation Concentration Completion form and meet with the coordinator.
Teacher Preparation Concentration Requirements
Understanding Teaching and the Education Major – 10 credits
EDN 101 Introduction to Education, 3 credits
EDN 104 Pre-Clinical Observation in Education, 1 credit
EDN 210 Technology in Education, 3 credits
PHL 106 Ethics (IAI H4 904), 3 credits
Understanding Today's Student – 15 credits
PSY 101 Introduction to Psychology (IAI S6 900), 3 credits
PSY 201 Educational Psychology, 3 credits
EDN 180 Diversity of Schools and Society
or
SOC 232 Diversity in American Society (IAI S7 903D), 3 credits
EDN 280 Students with Disabilities in School, 3 credits
One 3-semester credit hour course from the following:
EGL 224 American Ethnic Literature (IAI H3 910D)
EGL 225 Women and Literature (IAI H3 911D)
EGL 226 African-American Literature (IAI H3 910D)
EGL 227 Introduction to Native American Literature (IAI H3 910D)
EGL 228 Gender, Identity and Literature (IAI H3 911D)
EGL 230 Non-Western Literature in English (IAI H3 908N)
Understanding the United States and Our World – 12 credits
GEG 120 World Regional Geography (IAI S4 900N), 3 credits
HIS 111 United States History to 1877 (IAI S2 900)
or
HIS 112 United States History from 1877 (IAI S2 901), 3 credits
HIS 140 History of Contemporary Non-Western Civilizations
(IAI S2 905N)
or
SSC 201 Introduction to Global Studies (IAI S9 900), 3 credits
PSC 101 American Government (IAI S5 900), 3 credits
For more information, contact Katherine Schuster, program coordinator, at 847.376.7118 or schuster@oakton.edu.