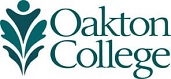 Education students should be aware of the following:
1. You can select an Education pre-major at Oakton at the Enrollment Center or with an academic advisor. This allows you to receive the informational mailings and e-mails sent to Education students. Aspects of the Education major change often and it may be necessary for the Education Program Coordinator to contact you. Also, please be sure that your e-mail address, street address, and phone number are always current with Oakton.
2. As of the summer of 2019, the Illinois state legislature Public Act 101-0220 eliminated the requirement to pass the TAP that had been established by the Illinois State Board of Education.  Education majors no longer need to pass this test prior to transfer.  Instead, most Colleges of Education require a minimum ACT or SAT score from students by the time they are ready to student teach (typically their senior year of college).  However, Oakton strongly recommends that students use Oakton student support resources to prepare for and re-take the ACT or SAT, if necessary, prior to transferring to a four-year institution..
3. Admission requirements to Schools of Education may be different and are often higher than admission requirements to the university itself and higher than requirements for graduation from Oakton. For example, many Schools of Education in the Chicago area require a 2.5 GPA or higher for acceptance.
4. Many Schools of Education have specific general education requirements for their students. These may not completely align with the IAI-approved general education course taken as part of the AA degree at Oakton. Education students at Oakton should follow the recommended Education pre-major and  contact the K-12 Education Program Coordinator and an Oakton academic advisor to make sure they are taking the correct general education courses.
5. Education students at Oakton should also contact the K-12 Education Program Coordinator and an Oakton academic advisor to determine which Oakton Education (EDN) courses to take based on the intended transfer institution. Some courses may transfer as elective credit, and some may transfer as equivalent to courses in the Education major. Visit the transfer information page often to check the status of specific Transfer Paths.  The information may change over time as Oakton enters into agreements with local four-year institutions. Remember that all Education courses count toward an Associates of Arts degree at Oakton.