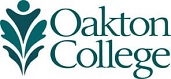 Many people are choosing to shift their career to teaching. Good choice!
If you have your Bachelors degree, you have already completed the general education requirements that Oakton's AA degree provides.
The programs you need to look for are "Masters of Arts in Teaching (MAT) with Certification" programs at local universities. There are many of these programs that are accelerated and tailored for the returning student. Most students in these programs take only the required number of courses to receive certification, begin teaching, and then slowly complete their Masters of Arts in Teaching (MAT) while they are working.
Oakton may still be able to meet some of your needs, for example:
You may be missing specific general education courses required by the College of Education at your university - these can be completed at Oakton.
You may want to take some technology courses, if your skills are not at the highly proficient level required of teachers today. These courses are more affordable at Oakton and Oakton offers a specific course for future teachers -- EDN 210: Technology in Education.
Your university may agree to transfer in some of the Education courses offered by Oakton, such as EDN 101: Introduction to Education, EDN 280: Students with Disabilities in School, or PSY 201: Educational Psychology. But, since you will be working at a graduate level at your university, you need to meet with an advisor at that institution to seek permission to take these courses at Oakton.