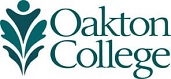 Transfer Programs in K-12 Education
No university or college offers all possible K-12 teacher education programs. To determine what programs are offered at each institution in Illinois, see Approved Programs in Illinois.
Education Courses at Oakton
In order to transfer Education courses to four-year institutions, they must be "articulated," which simply means that the Oakton course is accepted as equivalent to a course offered at the transfer institution.
Oakton has created various Education Pre-Majors to help advise students regarding which courses they should take at Oakton in order to both attain an AA degree at Oakton and successfully transfer into a College of Education at a four-year institution to complete the BA in an Education field.
Oakton has transfer agreements with several area colleges and universities that list the courses students take at Oakton, and the courses students should take at the specific transfer institution to complete their BA. These agreements are often called articulation agreements, 2+2 agreements, or dual enrollment agreements. 
Oakton - Roosevelt University Secondary Education / Biology articulation agreement
Note: Each School of Education requires slightly different general education courses -- majors may also differ (for example, Secondary Education may differ from Special Education) within a single transfer institution.
First, determine your transfer institution as soon as possible so that you can obtain the general education requirements for your major from an advisor at the transfer institution. For more information, contact the K-12 Education Program Coordinator, Katherine Schuster, Ph.D., schuster@oakton.edu, and the Academic Advisors at Oakton. We are happy to help you in this process.