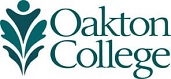 The Electronics and Computer Technology Program provides knowledge of emerging technologies and the hands-on skills to analyze, trouble shoot, install, configure and maintain electronic and computer systems and related equipment. Includes an introduction to electronics, AC/DC circuits and Ohm's law, digital and semiconductor devices and circuits, microprocessors, CAD, fiber optics, wireless applications, and fast track A+ certification.
The Electronics and Computer Technology curriculum prepares students for employment as members of an engineering team, as electronic engineering technicians, research engineering technicians, technical sales representatives, technical writers and customer service representatives.
Students may enroll in ELT 101 and declare a major in Electronics and Computer Technology during the first semester. Those who have had previous college, work or military experience in electronics should contact the chairperson before declaring a major.
For information about the program, contact the department chair Majid Ghadiri at 847.376.7699 (mghadiri@oakton.edu).