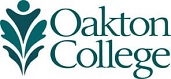 Consider starting your engineering education at Oakton! The first community college in the state of Illinois approved to award the Associate of Engineering degree, Oakton boasts a nationally recognized pre-engineering curriculum. Students transfer to top-notch four-year colleges and universities around the country. (In fact, it is a well-kept secret that Oakton's four-year partners reserve space for our engineering students!)
The College takes great pride in offering the required coursework in math, chemistry, computing, and engineering. The program of study mirrors the first- and second-year experience offered at four-year institutions, but at a fraction of the cost. In addition, as an engineering student at Oakton, you'll enjoy small classes with personal attention from the faculty and technologically advanced facilities that few colleges can match.
New! For students who are interested in transferring to the College of Engineering at the University of Illinois at Urbana-Champaign, the Engineering Pathways program offers qualifying students guaranteed admission.
For more information, contact Joseph Kotowski, department chair, at 847.635.1268 or koto@oakton.edu.
What kinds of careers can I pursue with a engineering major?