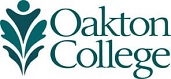 Learn more about the differences between noncredit and credit ESL courses offered at Oakton.
Is the credit ESL Program right for me?
Yes if
you want to study at a college or university after or while you take ESL
you've attended a high school in the U.S.
you attended a college or university in another country
your English is above a beginning level
you expect to do homework outside of class
What courses are part of the credit ESL program?
Oakton offers courses in reading, writing, grammar, speaking and listening, and pronunciation.
How do I register?
Go to the Enrollment Center (Room 1860 in Des Plaines; Room A100 in Skokie) to fill out an application.
Take the writing test (WSAT), reading test and math test as soon as possible. View the placement testing schedule. If you cannot attend any of the testing sessions, you may be able to take the tests in the Testing Center (Room 2409 in Des Plaines or Room A135 in Skokie.) Do not wait to take the tests. If you wait until the last day, the classes you want may be filled.
Return to Academic Advising (in the Enrollment Center) to get your test results.
Register for the appropriate ESL courses, (Room 1860 in Des Plaines; Room A100 in Skokie) or see an ESL advisor to talk about your results before you register.
If you want to take courses outside of ESL, you'll probably want to speak to an academic advisor in Academic Advising.
When and where do the classes meet?
Classes are offered on the Des Plaines and Skokie campuses at various times during the week and on weekends.
Do I need to take the TOEFL?
Only students attending Oakton on a student visa need to take the TOEFL. More information is available on the International Students Admission page.
Can I take other courses while I'm taking ESL courses?
Most likely. If your reading and writing placement is EGL 072/075, or EGL 073/076, you'll need to get approval for non-English courses from an ESL or academic advisor.
What other programs and services and Oakton can help ESL students?
Oakton offers many programs and services including free tutoring and conversation groups. Visit the Learning Center and Language Lab.
For more information, contact Stacy Cameron, ESL Coordinator at 847.376.7193 or scameron@oakton.edu.