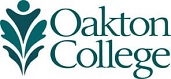 In today's world, career success depends on skillful communication with co-workers, supervisors, customers, and other audiences. Employers are seeking professionals who can write and speak effectively in many fields — software development, nursing, instructional design, marketing, management, and more.
Oakton offers technical communication courses in a variety of academic areas and departments including computer applications for business, speech, management — and English.
Technical communication courses in the English department focus on enhancing writing skills — from creating effective memos, letters, and reports to crafting Web text and producing scientific documents.
For more information, contact Scott Johnson, Coordinator, Technical Communications at 847.376.7286 or sjohnson@oakton.edu.