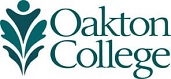 The Technical Communication Certificate program is designed for people with experience and/or education in specific fields who wish to improve their technical communication skills. Students will learn technical writing skills and apply them to a chosen career area. Fields in which technical information is conveyed include software development, engineering, manufacturing, health care, instructional design, marketing, and many other areas in business and industry.
Learning Objectives:
Clearly communicate technical information to specific audiences, using appropriate media.
Identify specific audience needs and document purposes.
Apply graphic and design elements in documents (print and digital) that enhance usability by an intended audience.
Convert abstract or written ideas into visual elements.
Write clear, concise prose that facilitates usability by a specified audience.
Present data and analysis in appropriate media for intended audiences.
Use appropriate software for conveying information via digital media.
Employ effective navigational and organizational tools in print and digital documents.
Apply ethical principle to technical communications, including adherence to intellectual property rights and regulations.