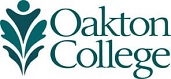 The Facilities Management and Engineering curriculum prepares students for employment in the management and engineering of small to large facilities. Oakton offers Associate in Applied Science degrees in Facilities Management or Facilities Engineering, along with certificates in Facilities Management or Facilities Engineering. The curriculum emphasizes basic principles, making it possible for graduates to begin and progress rapidly in their careers. The program also provides opportunities for students to work as an intern at local companies.

A variety of career opportunities exist in this area for competent, well-trained facilities managers or engineers to work in manufacturing plants, hospitals, high-rise buildings, and educational institutions, as well as large-size hotels and motels.

Professionals already working in the field may enroll in the programs to upgrade their knowledge in a variety of subjects. Course work includes both technical and general education subjects. A degree or certificate provides valuable recognition for career advancement.

For further information contact Larry Penar, department chair, at 847.635.1955, or lpenar@oakton.edu.