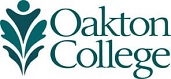 Facilities Management professionals coordinate the physical workplace with the people and work of the organization. They integrate principles of business administration, architecture, and behavioral and engineering sciences. They manage the operation and maintenance of buildings, the renovation, allocation, and utilization of space and equipment, and are employed throughout the country in private industry, government, and the non-profit sector. Facilities Managers generally manage a staff of skilled, semiskilled and unskilled trade personnel in activities concerned with the operation, repair, maintenance and construction of facilities, equipment, buildings and grounds.
Graduates of this program will be able to apply for positions involving the management and maintenance of small to large facilities. Professionals already working in the field will find this program helpful in upgrading their knowledge in a variety of subject areas. Competent Facilities Engineers will be required to keep a wide range of buildings functional, including hospitals, schools, business and industrial buildings.

Salary levels vary widely depending on location and size of the facility. Check Career Builder Salaries for current salary information. For current job market information you may also want to consult with Oakton's Career Services office.