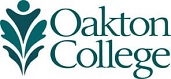 The financial services curriculum is designed to enhance growth opportunities for students who are exploring career activities and for middle-level employees in areas such as banking, securities or commodities trading. The curriculum provides a strong foundation of information on a variety of important business activities such as commercial and consumer credit management, personal banking, investment analysis, trading techniques applicable to securities and commodities, account and debt management, marketing and public relations.
Coursework follows a natural progression which leads to an associate in applied science degree in financial services. For students interested in academic work in which an associate's degree is not necessary, three certificate programs are available: banking, investment analysis and investment management.
For more information, contact Tracy Fulce, Chair of Business in Skokie at tfulce@oakton.edu or 847-376-7803.