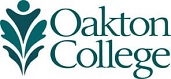 The financial services curriculum is designed to enhance growth opportunities for students who are exploring career activities and for middle-level employees in securities or commodities trading. The curriculum provides a strong foundation of information on a variety of important business activities such as, investment analysis, trading techniques applicable to securities and commodities, account and debt management, marketing and public relations.
Student seeking a AAS degree can apply hours from this certificate to the AAS degree in Management.
Financial Services/Investment Analysis Certificate
Provides courses needed to prepare students for careers in Commodity and Futures trading leading to a Series Seven License.
Students are required to complete 15 hours in coursework in commodity Futures trading, principles of fundamental Analysis, Principles of Technical Analysis and Option markets.
Learning objectives
Calculate a P/E ratio.
Identify trends and forecast future prices.
Track investment instruments.
Differentiate between shorting stocks and going long on stocks.
Discuss how the 'Fibonacci Retracement' relates to financial services and the investor.