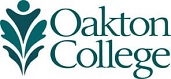 Oakton's fire science technology curriculum prepares students for careers in fire fighting and related occupations and increases the proficiency of those already employed in this expanding field. Several courses approved by the Office of the State Fire Marshal can lead to Fire Officer I and II certification. Students enrolled in the program also have the opportunity to increase their knowledge in specialty areas of fire science through the involvement of the Northeastern Illinois Public Safety Training Academy (NIPSTA). An intergovernmental agency located in Glenview, NIPSTA provides education and training for fire departments and other first responders.
Oakton also offers Emergency Medical Technician and Paramedic courses. Successful completion of these courses may qualify students to challenge the Illinois Department of Public Health Licensing Exam for EMT-B and Paramedic.
For more information, contact Spencer Kimura, department chair, at 847.635.1827 or skimura@oakton.edu.