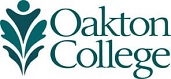 Oakton's paramedic classes (FIR 221, FIR 222, FIR 223, and  FIR 224) are offered through cooperative agreements with Presence St. Francis Hospital and Advocate Lutheran General Hospital.
This is a limited enrollment program.
Program participants are selected through a competitive process that involves submission of an application and a range of assessment tests and interviews.
The Presence Saint Francis Hospital and Advocate Paramedic programs are accredited by the Commission on Accreditation of Allied Heath Education Programs (www.CAAHEP.org). Upon recommendation of the committee on accreditation of Educational Programs for Emergency Medical Services Professionals (CoAEMSP).

Advocate Lutheran General Hospital (ALGH)
The fall 2021 Paramedic Program application is available beginning Dec. 1, 2020 through Mar. 1, 2021.
Due date to submit application: Mar. 1, 2021 5 p.m.
For more information, contact:
Advocate Lutheran General Hospital (ALGH) EMS System Office 847.723.5430 or jennifer.kus@aah.org
Oakton's Division of Business and Career Technologies 847.635.1910
Michael Doocy, program coordinator, 847.376.7887 or mdoocy@oakton.edu.
---
St. Francis Hospital 2021 Paramedic Program
Interested applicants for fall 2021 should contact:
Sara Van Dusseldorp, NRP, CCP, LI, NCEE
EMS System Coordinator/St. Francis Paramedic Program Instructor 
AMITA Saint Francis Evanston 
355 Ridge Ave.
Evanston, IL  60202
847.316.6117 office
847.316.4114 fax
Sara.vandusseldorp@amitahealth.org