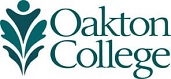 Oakton's EMT class (FIR 220) is a one semester course based on the U.S. Department of Transportation's National EMS Education Standards and the NHTSA National EMS Scope of Practice Model for EMT instruction. Upon successful completion of the course, students are eligible to take either the Illinois Department of Public Health (IDPH) exam or the National Registry of Emergency Medical Technicians (NREMT) exam. EMT licensure is required for those who wish to pursue paramedic training.
How many class sections are offered?
Fall and Spring (four sections)
Monday, 8 a.m. - 5:30 p.m.
Thursday, 8 a.m. - 5:30 p.m.
Tuesday and Thursday, 6 - 10:30 p.m.
Summer (three sections; shorter term)
Monday and Tuesday, 8 a.m. - 5:30 p.m.
Wednesday and Thursday, 8 a.m. - 5:30 p.m.
Monday - Thursday, 6 - 10:30 pm.
How much time do I need to devote to studying?
Plan for 2.5 - 4.5 hours of studying every day to be successful.
What can I do with an EMT license?
Emergency Medical Technicians work in a variety of workplaces from municipal fire departments, private ambulance companies, hospitals, health careers, and industrial settings.
To enroll into the Oakton EMT Program, applicants must meet the following requirements:

Be 18 years of age or older
Have a high school diploma or GED
Ability to read and comprehend at a college level
EMT Program Requirements (https://www.oakton.edu/academics/academic_departments/fire_tech/paramedic/General_Requirement_Notice.pdf).
Enrolled students must meet the EMT Program medical requirements:
Blood Test (Titers).
Hepatitis B Vaccinations.
Tuberculosis (TB) Skin Test.
Physical Examination that is completed within the last year on a Heath Services Physical Exam form.
Confidential Medical History Form.
Flu Vaccine (except summer session).
Health Services Forms (https://www.oakton.edu/studentlife/health_wellness/health_svcs/forms/index.php).
For more information, contact Ali Abdollahzadeh, program coordinator, at 847.376.7890 or aabdolla@oakton.edu.