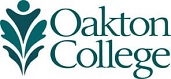 Fire Department Administration II
I.     Course Prefix/Number: FIR 218
       Course Name: Fire Department Administration II
       Credits: 3 (3 lecture; 0 lab)
II.    Prerequisite
Basic Operations Firefighter – Required, Advance Firefighter - Recommended
III.   Course (Catalog) Description
This course examines fire department operations. The content includes procedures of municipal fire alarm systems, radio facilities, dispatching to emergency alarms, basic operational procedures for various types of fire and emergency situations, and fire loss data, manpower productivity and utilization, grading of fire defenses, community public relations, and public education in fire and life safety. The course includes methods for organizing fire prevention inspections, code enforcement, and special fire prevention campaigns.
This course meets the standards set forth by the Office of the Illinois State Fire Marshal (OSFM) and the guidelines of the National Fire Protection Association (NFPA).
IV.   Learning Objectives
Upon completion of this course, the student will be able to:
Identify OSFM requirements for Fire Officer I Certification.
Demonstrate the principles of communications and the role of the Company Officer.
Understand the characteristics of effective motivation and leadership role of the Fire Officer I.
Recognize the supervisor's role in effectively managing critical incidents.
Understand and demonstrate the functions of planning, organizing, leading, and evaluating as it relates to the fire service.
Understand the disciplinary process using case studies and presentations.
Consider how supervisors promote fire service professionalism and enhance the image of their community through their leadership and integrity.
V.    Academic Integrity and Student Conduct
Students and employees at Oakton Community College are required to demonstrate academic integrity and follow Oakton's Code of Academic Conduct. This code prohibits:
• cheating,
• plagiarism (turning in work not written by you, or lacking proper citation),
• falsification and fabrication (lying or distorting the truth),
• helping others to cheat,
• unauthorized changes on official documents,
• pretending to be someone else or having someone else pretend to be you,
• making or accepting bribes, special favors, or threats, and
• any other behavior that violates academic integrity.
There are serious consequences to violations of the academic integrity policy. Oakton's policies and procedures provide students a fair hearing if a complaint is made against you. If you are found to have violated the policy, the minimum penalty is failure on the assignment and, a disciplinary record will be established and kept on file in the office of the Vice President for Student Affairs for a period of 3 years.
Please review the Code of Academic Conduct and the Code of Student Conduct, both located online at
www.oakton.edu/studentlife/student-handbook.pdf
VI.   Sequence of Topics
Introduction, OSFM Requirements, Homework Requirements
Accident / Injury Investigations
Understanding Community Needs
Community Risk Reduction
Performance Reviews
Conflict Management
Problem Employee
Employee Performance Appraisal
Coaching & Counseling the Problem Employee
DISC
Applying HR Policy & Procedures
Interpersonal Communication
Responding to Citizens Concerns
Complaint Investigations
Group Behavior
Member Related Issues – Employee Stress 
Firefighter Behavioral Health
Problem Employee
Counseling the Employee
Understanding Community Needs
Community Risk Reduction
Levels of Service
OSFM Fire Officer I Leadership 2 Objectives:
Fire Officer I
Leadership 2
Course Objectives (11-1-09)
Unit I 

Introduction and Orientation

4L2-1.1

Identify the requirements for Fire Officer I Certification as prescribed by the Office of the State Fire Marshal, Division of Personnel Standards and Education.

4L2-1.2
Identify the requirements for course completion as prescribed by the authority having jurisdiction over the course delivery.
4L2-1.3
Understand the importance of course objectives in relation to the students' comprehension and performance of course content.

Unit II 

Member Related Issues (4.2.4)

4L2-2.1           
Identify how stress affects firefighters
4L2-2.2
Identify symptoms that may cause critical incident stress to firefighters
4L2-2.3
Identify the symptoms of member-related problems in the areas of substance abuse, situational stress, and behavioral changes
4L2-2.4
Identify the appropriate action to be taken for member related problems according to the policies and procedures established by the authority having jurisdiction.
4L2-2.5
Identify legal considerations in regards to confidentiality, duty to act, and procedural issues.
4L2-2.6
Describe the services available through an employee assistance program (EAP).
4L2-2.7
Identify action options in the absence of an established department policy.

Unit III

Applying Human Resource Policy and Procedures (4.2.5)

4L2-3.1
Understand the principles of supervision and basic human resource management.
4L2-3.2
Coordinate the completion of assigned tasks and projects.
4L2-3.3

Identify how each of the following affects the group behavior within the organization:

Individual behavior
Motivating the member
Handling disputes
Introducing changes
Gaining cooperation
Supervisory cooperation
Job attitude
Emotional status/stress
Handling the problem member

4L2-3.4

Demonstrate the ability to enhance leadership in a group situation, including:

Building group cohesion and morale
Managing interpersonal & inter group conflict
Understand and managing concepts of innovation and change

4L2-3.5
Develop a system for completing tasks and projects
4L2-3.6

Demonstrate how to objectively evaluate and counsel personnel to encourage their development

Unit IV 

Understanding Community Needs (4.3.1)

4L2-4.1
Understood community demographics
4L2-4.2
Understood community risk reduction programs
4L2-4.3
Identify methods of determining the needs of the community

Unit V

Responding to Citizen Concerns (4.3.2)

4L2-5.1
Describe the difference between customer service and customer satisfaction
4L2-5.2
Describe how to deal with citizen complaints
4L2-5.3
Demonstrate the procedures to follow when handling citizen complaints and inquiries. 

Unit VI 

Responding to Public Inquiry (4.3.3)

4L2-6.1
Identify public inquiry, policy and procedure, in regards to:

Taking requests for department involved community programs
Taking request for fire prevention program
Taking media requests
Handling Freedom of Information requests

UNIT VII

Company Level Administrative Functions (4.4.1, 4.4.2)

4L2-7.1
Discuss the communication cycle
4L2-7.2
Identify the relationship between formal and informal communication within a unit; how to enhance their ability to reduce the negative effects of gossip & rumor
4L2-7.3
Understand the record keeping system used by the authority having jurisdiction
4L2-7.4
Complete the following reports, given the report forms and all pertinent information according to the local authority having jurisdiction.
4L2-7.5
Complete the following reports, given the report forms and all pertinent information according to the local authority having jurisdiction.

Station activity log or journal
NIFIRS/Incident reports
Correspondence
Maintenance reports
Training

UNIT VIII

Company Level Health & Safety Responsibilities (4.7.1)

4L2-8.1
Identify the causes of unsafe acts or conditions that result in fire department accidents, injuries, or deaths
4L2-8.2           
Identify the most common causes of personal injury to the fire fighter.
4L2-8.3
Identify procedures or equipment that could be changed to prevent the injury
4L2-8.4
Identify the components of the health and safety program for the authority having jurisdiction
4L2-8.5
Identify how the fire officer would implement a department safety regulation at the company level
4L2-8.6

Describe emergency scene safety responsibilities at the company level

 

UNIT IX

Accident / Injury Investigations (4.7.2)

4L2-9.1
Identify the procedures for conducting an initial accident investigation for incidents involving personnel, equipment, and apparatus
4L2-9.2

Complete an accident investigation and prepare a report in clear, concise language for transmittal to a superior officer

UNIT X

Departmental Policies and Procedures

4L2-10.1
Identify how the company officer would enforce an existing departmental personnel policy at the company level
4L2-10.2
Identify how the company officer would implement a new departmental personnel policy at the company level
4L2-10.3
Identify methods for the company officer to recommend changes to an existing department policy or to introduce a new department policy
VII.  Methods of Instruction
Lectures
Handouts
Videos
Case Histories
Scenarios
Classroom Discussion
Group Interaction
Individual Presentations
Course may be taught as face-to-face, hybrid or online course.
VIII. Course Practices Required
Reading
Writing
Using References
Decision-making
Group Participation
Group Interaction
Class Discussion
Individual Presentations
Practical Exercises
Homework Exercises
Quizzes
Written Exam
IX.   Instructional Materials
Note:
Current textbook information for each course and section is available on Oakton's Schedule of Classes.
Course Required Text: Fire Officer Principles and Practice 3rd Edition, NFPA & IAFC, Jones and Bartlett, 2015
Course references include:
Fire Department Company Officer, IFSTA, 5th Edition, 2014
Chief Officer, 3rd Edition, IFSTA, 2014
Fire and Emergency Services Administration: Management and Leadership Practices, Smeby, L. Charles Jr., 2nd Edition, Jones and Bartlett, 2014.
The Fire Chief's Handbook, by Coleman, R. [et al.], PennWell Corporation, 7th Edition, 2015 
Management in the Fire Service. Carter, H., Rausch, E., 4th Edition, National Fire Protection Association, 2008. (FESHE)
X.    Methods of Evaluating Student Progress
| | | |
| --- | --- | --- |
| Grading Scale: | 90-100 | A |
| | 80-89 | B |
| | 70-79 | C |
| | 60-69 | D |
| | 59 and below | F |
| | | |
| --- | --- | --- |
| | Point Value | Point Value |
| Homework #1 – Community Demographics & Freedom of Information | 5.0 points | 10/18/16 |
| Homework #2 – Risk Assessment Tool and Identify Target Hazards | 15 points | 10/20/16 |
| Homework #3 – Written Correspondence (Extra Credit possible) | 15 points | 10/21/16 |
| Group Project | 10 points | 10/21/16 |
| Quiz 1 | 05 points | 10/18/16 |
| Quiz 2 | 05 points | 10/19/16 |
| Quiz 3 | 05 points | 10/20/16 |
| Final Exam | 50 points | 10/21/16 |
| TOTAL | 100 points | |
XI.   Other Course Information
If you have a documented learning, psychological, or physical disability you may be entitled to reasonable academic accommodations or services. To request accommodations or services, contact the Access and Disability Resource Center at the Des Plaines or Skokie campus. All students are expected to fulfill essential course requirements. The College will not waive any essential skill or requirement of a course or degree program.
Oakton Community College is committed to maintaining a campus environment emphasizing the dignity and worth of all members of the community, and complies with all federal and state Title IX requirements.
Resources and support for
pregnancy-related and parenting accommodations; and
victims of sexual misconduct
can be found at
www.oakton.edu/title9/
.
Resources and support for LGBTQ+ students can be found at
www.oakton.edu/lgbtq
.
Electronic video and/or audio recording is not permitted during class unless the student obtains written permission from the instructor. In cases where recordings are allowed, such content is restricted to personal use only. Any distribution of such recordings is strictly prohibited. Personal use is defined as use by an individual student for the purpose of studying or completing course assignments.
For students who have been approved for audio and/or video recording of lectures and other classroom activities as a reasonable accommodation by Oakton's Access Disabilities Resource Center (ADRC), applicable federal law requires instructors to permit those recordings. Such recordings are also limited to personal use. Any distribution of such recordings is strictly prohibited.
Violation of this policy will result in disciplinary action through the Code of Student Conduct.