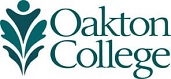 Geography literally means to "write about or describe the earth". Geographers ask "where and why" questions about the earth and human activity on the earth. This leads them to study the distribution and arrangement of people and things on the earth, including the reasons behind those distributions. Geography is generally divided between the human and physical branches of geography. At Oakton, the human aspect of geography is taught in the Geography department. The physical aspects of geography are taught in the Earth Science department.
Why take Geography?
After you finish your A.A., you may wish to go on in your education and major in Geography. With a B.A. in Geography, a student can teach at the secondary level, pursue a graduate degree, or can work in a variety of occupations such as research assistant, geographer, tourism developer, and urban planner.
The popularity of Geography among Oakton students is due to its usefulness as preparation for Geography majors, and reflects the intrinsic interest of the discipline. We regularly offer a wide variety of transferable introductory and advanced courses.
We invite you to visit with Professor George Lungu, Chair, Historical and Policy Studies at 847.376.7136, or lungu@oakton.edu.