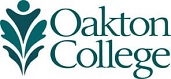 The Global Business Studies curriculum is designed for those who want to pursue a career in managerial and operational positions with companies and organizations that are doing business in the global marketplace. This program also serves the needs of those who are currently employed in the field but need to improve their skills and knowledge for better job performance or promotability. Those already having a degree in another discipline may use this program to expand their existing capabilities or to enter a new career. The Global Business Studies Program offers a 5-course Certificate within the Associate of Applied Science in Business degree and is transferable to 4-year schools who have partnered with Oakton.
Global trade and investment are becoming critical to the United States and the world economies. This growth requires the availability of well-trained people to carry on the business of importing, exporting and business development around the world.
For more information, contact Lisa (Zingaro) Cherivtch, at 847.376.7123 or lzingaro@oakton.edu.