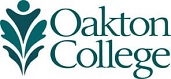 Students who earn an associate in applied science degree in graphic design graduate from Oakton with a portfolio of work for admission to a four-year college or art school. Those who complete a certificate in animation and multimedia, game development, web design, or photography find themselves well prepared to pursue careers in a variety of fields.

The curriculum focuses on a number of areas including, but not limited to, website creation; studio photographer; video broadcast and sound production; World Wide Web; CD and game production; photojournalism and portraiture; 3-D cutscene artist; and project manager.
For more information, contact Erick Rohn, Coordinator, Graphic Design and Multimedia, at 847.376.7248 or erohn@oakton.edu.