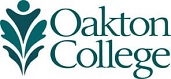 For information on the Medical Coding and Billing Certificate application process, please read the Admission Requirements (for the certificate program).
The HIT Associate in Applied Science Degree is a limited enrollment program. Before beginning the application process, please read the Admission Requirements (for the degree program).

Application deadline for full-time day A.A.S. degree (August admission) is July 1 or until program is full. In-district students are given priority.
Application deadline for part-time evening program A.A.S. degree (January admission) is Nov. 1 or until program is full.
Attend an HIT information session.
Complete and submit an Oakton College Application for Admission to the Enrollment Center as a general student. Apply online here. Students may begin taking general education requirements and prerequisite courses prior to admission to the program.
Send an official transcript* (high school/GED and, if applicable, college) to: 
Jennifer Crowley, Health Career Advisor
Division of Science and Health Careers
Oakton Community College
1600 East Golf Road
Des Plaines, IL  60016.
Students may choose to have official transcripts (in a sealed envelope) sent to themselves and submit at the advising meeting. This will expedite the admission process.
Interested students with foreign college credits should contact the registrar's office in the Des Plaines Enrollment Center (Room 1860) for information about possible transfer credit.
Show proof of EGL 101 level and MAT 060 or take English and math assessment tests prior to the advising meeting with the program advisor.
Completion of BIO 231 with a grade of 'C' or better within the last five years.
Completion of HIT 104 with a grade of 'C' or better within the last two years.
Acceptance will be delayed until the above steps are completed.
To expedite admission, follow through with all steps as soon as possible.
Complete and submit a Health Care Application to the HIT Advisor indicating the program of interest and preferred campus. To prove district residency, must provide a copy of a drivers license or other acceptable proof of residency listed on the application.
Applicants will be contacted by a program advisor to schedule an advising session. The Health Career Advisor can be reached at jcrowley@oakton.edu or 847.635.1844.
Upon completion of the above steps, students will interview with HIT program chair.
Applicants with a complete file who are admitted to the program will be formally notified in writing.
Students must attend HIT orientation/registration session.
*An official transcript must be sent by the other institution (high school or college) directly to:
Jennifer Crowley, Health Career Advisor
Division of Science and Health Careers
Oakton Community College
1600 East Golf Road
Des Plaines, IL  60016