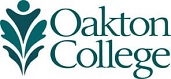 This curriculum is offered at the Des Plaines campus. Some courses may be offered online. The 16-credit-hour program prepares students for billing positions in physician offices and billing services. Students take courses in computing, insurance procedures, CPT and ICD-10-CM, Anatomy and Physiology for ICD-10-CM Coding, and medical terminology. Students will work with computer software that automates the billing process. The program can be completed in one year or more during the evening on the Des Plaines campus.
Admission Requirements
All graduates of accredited high schools or holders of General Education Development (GED) certification are eligible for admission. Persons over 18 years of age who are not high school graduates may also be admitted, if they have sufficient abilities and background to benefit from the instruction offered as determined by the appropriate College representative.
Application Process - Limited Enrollment
Make an appointment with Jennifer Crowley, health career advisor, to apply and complete the Health Career Application.
Complete and submit the Oakton College Application for Admission and return to Jennifer Crowley, health career advisor.
Submit the application fees.
Students will not be interviewed for this program. Students may enroll during any registration period, however they must meet with Jennifer Crowley, Health Career Advisor to apply to the program.
Minimum Requirements (MCBC)
Complete and submit Oakton's admission application online or return the form to the Enrollment Center.
Send official high school and/or prior college transcripts to: Enrollment Center, Oakton Community College, 1600 East Golf Road, Des Plaines, IL 60016 (or bring transcripts to the Enrollment Center in the sealed envelope.) Foreign high school graduates or students with foreign college credits need to send English translated copies of their transcripts to Educational Perspectives, www.edperspective.org/oakton. Students with foreign college credits should request a catalog match.
Placement into English 090 and MAT 070. Placement tests are available at Oakton's Testing Center.
Make an appointment with Jennifer Crowley, health career advisor.
To schedule an appointment call  847.635.1844 or email, jcrowley@oakton.edu.
You may wish to review the Medical Coding and Billing Certificate FAQ
Course sequence to complete the Medical Coding and Billing Certificate in one year or more.
First Semester, Spring:
HIT 104, HIT 105, HIT 111, and HIT 112
Second Semester, Summer:
HIT 170
Third Semester, Fall:
HIT 115, HIT 116, HIT 120, and HIT 125