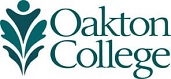 Daytime Option (Two year program): August Admission 
The full-time day Associate in Applied Science degree in health information technology is a limited enrollment two-year, 61-credit-hour program. Courses are offered Monday - Friday during the day and only at the Des Plaines campus.
A career in health information technology offers opportunities to combine the disciplines of medicine, computer technology and information management within the health care industry. The complex information needs of the health care industry demand accurate and timely health data. Growing career opportunities offer exciting, challenging and rewarding possibilities.
This program combines academic and technical studies on the Des Plaines campus. Planned clinical experience is provided in medical facilities and related settings. Students must be available for directed practice placement daytime business hours on Wednesdays and Fridays during their second year of study.
Students who have completed general education courses that are a part of the curriculum must still plan on attending part-time for two full years.
Admission Requirements for A.A.S. degree
This is a limited enrollment program with specific admission requirements. This program begins in the fall semester only. Priority in admission will be given to legal residents of the Oakton Community College District 535 until February 1. Nonresident applicants will be considered, but admission depends upon spaces available after in-district priority is given.

Application Process for A.A.S. degree
This is a limited enrollment program with a specific application process. Applications for fall will be accepted until July 1 or until the program is at full capacity.
You may wish to review the Associate in Applied Science in HIT FAQ

Courses for AAS Degree in HIT
61 Semester Hours Curriculum 0285
General Education Course Requirements: 20 Credit Hours

See General Education Requirements for A.A.S. Degree in HIT.

Total HIT Major Requirements: 39 Credit Hours
Total Electives: 0 - 2 Credit Hours
Total Credits needed for A.A.S. degree in HIT: 61 

Students are admitted in the fall (August) semester only. A minimum grade of C is required in all HIT and BIO courses.

Courses must be taken in the following semester sequence.

Prerequisite. These courses must be completed prior to program admission


Medical Terminology

Pharmacology for Health Record Documentation

BIO 114

Basic Human Anatomy and Physiology

3

1st Semester, Fall

Fundamentals of Health Information Management

Fundamentals of Medical Science

Composition I

MAT 131

Elementary Statistics

4

2nd Semester, Spring

International Classification of Disease - ICD

Health Statistics and Registries

CPT Coding

Select from general education requirements list

3rd Semester, Fall

Evaluation and Management Coding in CPT (evening course)

Health Informatics for Healthcare Professions

Health Information Technology Practice 1

Reimbursement Issues

Select from general education requirements list

4th Semester, Spring

Quality Improvement & Assessment in Healthcare

Supervisory and Legal Aspects

Health Information Technology Practice II

Elective

Select from the requirements list

3

Select 3 credits from the following:

CAB 130, CAB 135 (recommended), CAB 140

 

HIT 111, HIT 112, HIT 115, HIT 116

 

PHL

PHL 180

 

Select additional elective credits (any course 100 level or higher). Select electives as necessary to complete 61 credit hours for HIT A.A.S. degree.