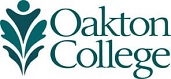 What does an HIT professional do?
An HIT professional is trained to work in all aspects of health information management. You will learn the computer skills to move into the electronic health information era. The program also includes knowing all the laws and regulations that apply to the release and management of health information. You learn procedures for health record processing, detailed medical coding with ICD-10-CM/PCS and CPT, reimbursement, and compliance issues, management of health information, and quality assurance,
When will ICD-10-CM/PCS be added to the program?
ICD-10-CM/PCS will be added to the curriculum beginning fall 2011. Hospitals will implement ICD-10-CM/PCS in October 2013.
Where can I work with this degree?
Job opportunities exist in hospitals, ambulatory care, long-term care, cancer registries, managed care, and physician practices, as well as non-traditional areas in consulting, legal offices, industry vendors, insurance companies and pharmaceutical firms. Any where health information is used can become a job opportunity for the credentialed HIT profession.
What can I expect to earn?
$37,000 to $42,000 a year in the Chicago metropolitan area to start in an entry-level position. Credentialed RHIT professionals earn more and have excellent opportunities for advancement.
How is the job market?
Excellent. Although we cannot promise you a job, our students have found employment after completing the program. We do have a job board help is available in our HIT lab and in Career Services. The health information profession is consistently named in the top 10 professions for this decade.
Do I have an interview before being admitted to the program?
Yes, an interview is required before acceptance into the limited enrollment programs including the AAS degree program and the medical coding certificate program. The interview process allows the student to gain an understanding of the HIT profession and the the demands of the program. You will need to demonstrate good verbal and written communication skills essential to working in the health care field.
Are there any classes I take before I start the program?
Before acceptance into the limited enrollment programs you may be admitted to Oakton as a student and begin taking general education courses and any prerequisites that apply. A good starting point is HIT 104 Medical Terminology, BIO 101 if you have not had a biology class recently and BIO 231 Anatomy and Physiology I and EGL 101. It is also recommended that students take as many general education classes as possible before starting the program. For the AAS you must complete B10 231 Anatomy and Physiology and HIT 104 Medical Terminology before admission.
Is there a time limit to completing the program?
Yes, because the health information technology field is dynamic and fast changing, frequent updates in the curriculum are required. To assure that graduates are current and prepared to take the national certification exam, the limited enrollment courses (HIT) in the daytime AAS must be completed within three years. The limited enrollment courses (HIT) in the evening program must be completed within four years. It will be necessary to repeat limited enrollment courses that fall outside this guideline to complete the program. Limited enrollment courses are those with the HIT prefix. All limited enrollment courses, as well as BIO 231, and 232 require a minimum grade of C.
What certifications are available after completing this program?
After you graduate from the Associate in Applied Science Degree in Health Information Technology you may sit for the Registered Health Information Technician (RHIT) certification exam given by the American Health Information Management Association (AHIMA). After successful passing of the exam you may put the initials RHIT after your name. These are recognized nationally as a HIT professional.
Is there a clinical experience to the program?
Yes, during the last 2 semesters of the program. While taking HIT 251 and HIT 252 classes the students gain first hand experience working in the health care environment. Students are placed in facilities that use health information which may include but not limited to hospital information departments, and other health care facilities that are available such as long-term care, ambulatory care, and cancer registry. This is generally done 2 days a week. You spend an 8 hour work day at the assigned facility. Day students are in clinical on Wednesday and Fridays. Evening students work with the clinical instructor for their day time clinical schedule.
How can I find out more about the health information profession?
The national organization for HIT professionals is the American Health Information Management Association. Visit their website at http://www.ahima.org
When are classes offered?
The limited enrollment (HIT) day courses are generally offered Monday, Wednesday and Friday the first year and Tuesday, Wednesday, Thursday, Friday the second year.
The limited enrollment (HIT) evening courses are generally offered on Tuesday and/or Thursday evenings. General education courses for both programs are generally offered day and evening Monday through Saturday.
Can I switch between day and evening courses?
Each program is designed for the needs of the students in that curriculum. The sequencing of the courses may not be the same. It is recommended that students stay in the program they are admitted to. A student must speak with the program chair before taking a course outside of the program they were admitted to.
If I know medical terminology do I have to take HIT 104?
An excellent command of the medical language is vital to success in the HIT program. Medical terminology courses must not be more than two years old at the time the first limited enrollment course is begun. You may take a proficiency exam to place out of HIT 104. The exam is administered by the Testing Center on the Des Plaines campus. The Testing Center can be reached at 847-635-1939 for information.
What is the difference between the medical coding certificate and the AAS in HIT degree?
AAS degree students gain a knowledge of all aspects of health information management. Students have a greater variety and number of job opportunities open to them. All medical coding certificate courses are part of the AAS degree program so you are able to do everything a coder can do but also the additional jobs that are a part of the AAS degree. You can also sit for the RHIT certification exam and have the opportunity to continue your studies at a four year college.
How much time will I have to devote to the classes?
It is estimated that the student will need from 2-3 hours per class per credit hour per week outside of class time for studying. Some students require more others less. It is important that you plan class, study, family, work, travel, and social time carefully to balance conflicting responsibilities during your educational career.