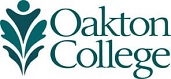 What does a medical biller do?
A medical biller is prepared for billing positions in physician offices and medical billing offices. They work with ICD-10-CM and CPT coding systems, insurance procedures and computer software as applied to physician offices.
Where can I work with this certificate?
Job opportunities exist in physician offices and medical billing companies.
What can I expect to earn?
Most medical billers start at between $13.00 - $16.00 an hour.
How is the job market?
Although we cannot promise you a job, our students have found employment after completing the program. We do have a job board in our HIT lab and help in Career Services.
Do I have an interview before starting the Medical Billing Certificate?
Students will not be interviewed for this program. Students may enroll during any registration period, however they must meet with Jennifer Crowley, health career advisor to apply to the program. To schedule an appointment call  847.635.1844 or email, jcrowley@oakton.edu.
Is there a time limit to completing the program?
Because the health information technology field is dynamic and fast changing, frequent updates in the curriculum are required. To assure that students are current and prepared for employment HIT 104 Medical Terminology should be taken within 2 years of starting the program. Students must receive a minimum grade of C in all courses.
Is there a clinical experience to the program?
No.
How can I find out more about the health information profession?
The national organization for HIT professionals is the American Health Information Management Association. Visit their website at http://www.ahima.org
When are classes offered?
The courses are offered on both the Des Plaines and Skokie campuses.
If I know medical terminology do I have to take HIT 104?
An excellent command of the medical language is vital to success in the HIT program. Medical terminology courses must not be more than two years old at the time the first limited enrollment course is begun. You may take a proficiency exam to place out of HIT 104. The exam is administered by the Testing Center on the Des Plaines campus. The Testing Center can be reached at 847-635-1939 for information.
What is the difference between the medical coding and billing certificate and coding certificate?
The medical coding and billing certificate is physician-based and deals with reimbursement issues in the physician office. The coding certificate is hospital-based and includes a deeper understanding of anatomy and physiology, medicine, hospital reimbursement and computer systems.
How much time will I have to devote to the classes?
It is estimated that the student will need from 2-3 hours per class per credit hour per week outside of class time for studying. Some students require more, others less. It is important that you plan class, study, family, work, travel, and social time carefully to balance conflicting responsibilities during your educational career.