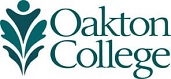 Links on this page answer the most frequently asked questions by prospective students for each of our programs. The Health Career Advisor is available for additional information, 847-635-1844.
FAQ - Associate in Applied Science in Health Information Technology (HIT)
This degree is designed to prepare students for AHIMA's Registered Health Information Technology (RHIT) certification exam.
FAQ - Medical Coding and Billing Certificate
This program prepares students for billing positions using ICD-10-CM and CPT coding systems.
Our curriculum follows AHIMA's requirements for the RHIT.