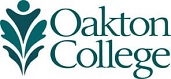 If you are seeking a satisfying career, consider Health Information Technology (HIT). HIT combines the disciplines of medicine, computer technology and information management. The degree and certificates offered are designed to prepare students for a variety of entry-level positions within the health care industry. Working with health care practitioners you can play an important role in an arena that offers meaningful work, good pay and the opportunity to keep learning and advancing.
This is a limited enrollment program.
The HIT department offers an Associate in Applied Science (A.A.S.) in Health Information Technology a Cancer Registry Management Certificate and a Medical Coding and Billing Certificate.
Choose a full time or part time program.
We offer a full-time and part-time A.A.S. degree on the Des Plaines campus. The part time program provides flexibility for people interested in this profession, especially for currently employed adults seeking additional skills or a new career.
All certificates may be completed in the evening.
All applicants are encouraged to meet with a Health Career Advisor, healthcareeradvising@oakton.edu.
For more information, contact Hanna Wierzchowski, department chair, at 847.635.1695 or hwierzchowski@oakton.edu.
 

Student Outcomes for A.A.S Degree in Health Information Technology 

Definitions:
Graduation rate – the percentage of a school's first-time, first-year undergraduate students who complete their program within 150% of the published time for the program.
Employment rate – the percentage of graduates from a program who are employed in healthcare within 8 months of graduation.
Retention rate – the percentage of a school's first-time, first-year undergraduate students who continue at that school the next year.
RHIT exam pass rate – the percentage of students who tested and passed the applicable certification exam for the program.
Accreditation
The Health Information Management accreditor of Oakton Community College is the Commission on Accreditation for Health Informatics and Information Management Education (CAHIIM). The College's accreditation for Associate degree in Health Information Technology has been reaffirmed through 2028.
All inquiries about the program's accreditation status should be directed by mail to CAHIIM, 200 East Randolph Street, Suite 5100, Chicago, IL, 60601; by phone at 312.235.3255; or by email at info@cahiim.org.