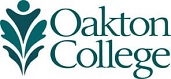 If you are seeking a satisfying career, consider Health Information Technology (HIT). HIT combines the disciplines of medicine, computer technology and information management. The degree and certificate offered are designed to prepare students for a variety of entry-level positions within the health care industry. Working with health care practitioners you can play an important role in an arena that offers meaningful work, good pay and the opportunity to keep learning and advancing.
This is a limited enrollment program.
The HIT department offers an Associate in Applied Science in Health Information Technology and a Medical Coding and Billing Certificate.
Choose a day or evening program.
We offer a full-time day and part-time evening A.A.S. degree on the Des Plaines campus. The evening program provides flexibility for people interested in this profession, especially for currently employed adults seeking additional skills or a new career.
All certificates may be completed in the evening.
For more information, contact Jennifer Crowley, health career advisor at 847.635.1844 or jcrowley@oakton.edu, or Hanna Wierzchowski, department chair, at 847.635.1695 or hwierzchowski@oakton.edu.