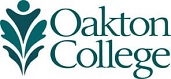 Fundamentals of Health Information Management
I.     Course Prefix/Number: HIT 121
       Course Name: Fundamentals of Health Information Management
       Credits: 3 (2 lecture; 2 lab)
II.    Prerequisite
Acceptance into Health Information Technology (HIT) program; HIT 104, BIO 231, with minimum grades of C. Recommended: Experience with Microsoft Office software.
III.   Course (Catalog) Description
Course examines health information management profession, healthcare delivery systems, health information functions, purpose, and users, health record content and documentation, data management, secondary data sources, overview of legal issues in health information management, data privacy and confidentiality and healthcare statistics.
IV.   Learning Objectives
Describe the history and evolution of the health information profession, and the mission, membership, structure and operation, accreditation and certification programs, fellowship, foundation and ethics of the American Health Information Management Association (AHIMA).
Discuss the standardization of medical care, the impact of regulations on healthcare delivery in the United States, and organization and operations of hospitals and other healthcare delivery settings.
Describe the functions, purposes, formats, users, content and structure of a health record.
Select a form(s) in the health record where a specific piece of data may be found and the corresponding healthcare professional who is responsible for the documentation.
Differentiate between health information functions and processes in a hospital and other healthcare delivery settings (healthcare facilities) in a paper, hybrid, document management system or electronic environment.
Differentiate between the documentation and completion requirements of accreditation organizations, state and federal regulations, and Medical Staff bylaws for all health record types.
Analyze health records of discharged patients for deficiencies according to Joint Commission documentation standards.
Utilize health information management software to perform health information functions and processes.
Compare the different data elements in health records and documentation requirements for health records for the various health delivery settings and the different types of health information media and the healthcare delivery setting(s) in which they would be utilized.
Explain data governance, data stewardship, data integrity, data sharing, data interchange standards, data quality, data collection tools and the characteristics of AHIMA's Data Quality Management Model.
Describe the types of secondary data sources of health records and uses of secondary data sources including facilities-specific indexes, registries and healthcare databases.
Explain the legal issues related to ownership, control, and use and disclosure of health information, the importance of the definition of a legal health record in an electronic and hybrid health record environment, and how to apply legally sound health record retention and destruction principles.
Apply use and disclosure policies and procedures that apply to both state law and Health Insurance Portability and Accountability Act (HIPAA) regulations in order to protect health information.
Differentiate between the types, purposes, providers, users and healthcare related statistical terms (census, daily census, inpatient service days, etc.).
Calculate healthcare statistics based on data provided.
V.    Academic Integrity and Student Conduct
Students and employees at Oakton Community College are required to demonstrate academic integrity and follow Oakton's Code of Academic Conduct. This code prohibits:
• cheating,
• plagiarism (turning in work not written by you, or lacking proper citation),
• falsification and fabrication (lying or distorting the truth),
• helping others to cheat,
• unauthorized changes on official documents,
• pretending to be someone else or having someone else pretend to be you,
• making or accepting bribes, special favors, or threats, and
• any other behavior that violates academic integrity.
There are serious consequences to violations of the academic integrity policy. Oakton's policies and procedures provide students a fair hearing if a complaint is made against you. If you are found to have violated the policy, the minimum penalty is failure on the assignment and, a disciplinary record will be established and kept on file in the office of the Vice President for Student Affairs for a period of 3 years.
Please review the Code of Academic Conduct and the Code of Student Conduct, both located online at
www.oakton.edu/studentlife/student-handbook.pdf
VI.   Sequence of Topics
Health Information Management Profession

History of Health Information Management

Hospital standardization
Organization of the Association of Record Librarians
Approval of formal education and certification programs

Evolution of practice
American Health Information Management Association (AHIMA)

Mission
Membership
Structure and operation

Leadership
Engage
National committees
House of Delegates
State and local associations
Staff structure
Accreditation of educational programs
Certification and registration program
Fellowship program
Foundation

Health Information Management Specialty Professional Organizations

Healthcare Delivery Systems

Standardization of medical care
Healthcare delivery in the United States
Organization and operation of hospitals

Types of hospitals
Organization of hospital services

Other types of healthcare services

Ambulatory care

Private medical practice
Hospital-based ambulatory care services
Community-based ambulatory care services

Home Care
Long-Term Care

Health Information functions, purposes, and users

Purposes of the health record

Primary purposes
Secondary purposes

Formats of the health record
Users of the health record
Health Information Management (HIM) Functions
Master Patient Index (MPI)
Identification systems

Identifications systems for paper-based health records
Identification systems for electronic health records
HIM functions in a paper-based environment

HIM functions in an electronic environment
Hybrid health records
Medical transcription
Release of information (ROI)
Clinical coding
HIM interdepartmental relationships
HIM software

Release of information
Chart tracking
Coding

Health Record Content and Documentation

Documentation standards

Standards
Medical staff bylaws
Accreditation
State statutes
Legal health record

General documentation guidelines
Documentation by healthcare setting

Inpatient medical and surgical health record

Clinical data
Administrative data
Consents and authorizations

Obstetric health record
Newborn health record
Emergency department health record
Ambulatory health record
Ambulatory surgery health record
Physician office record
Long-term care health record
Rehabilitation health record
Behavioral health record

Health information media

Paper health record documentation
Electronic health record documentation

Web-based document imaging

Role of healthcare professionals in documentation

Physicians
Nurses
Allied health professionals

Health Information professionals and health record documentation

Data Management

Data Sources
Data management

Data elements, data sets, databases and indices
Data mapping
Data warehousing

Data governance

Data stewardship
Data integrity
Data sharing and data interchange standards

Data quality

AHIMA's Data Quality Management Model

Data collection tools
Clinical Documentation Improvement (CDI)

CDI tools
Role of Clinical Documentation Specialist

Data management and bylaws

Provider contracts with facilities
Medical staff bylaws
Hospital bylaws

Secondary data sources

Differences between primary and secondary data sources
Purposes and users of secondary data sources
Types of secondary data sources

Facility-specific indexes

Disease and operation indexes
Physician index

Registries

Cancer registries
Trauma registries
Birth defects registries
Diabetes registries
Implants registries
Transplant registries
Immunization registries
Other registries

Healthcare databases

National and state administrative databases

Medicare Provider Analysis and Review File (MEDPAR)
National Practitioner Data Bank (NPDB)
State administrative data banks

National, state and county public health databases

Legal issues in Health Information Management

Overview of legal issues in Health Information Management

Compilation and maintenance of health records
Ownership and control of health records, including use and Disclosure

Legal health record

Importance of legal health record
Content of legal health record
Retention of the health record

AHIMA retention recommendations
Destruction

Data privacy and confidentiality

Use and disclosure
State laws – privacy
Health Insurance Portability and Accountability Act (HIPAA) Privacy Rule and American Recovery and Reinvestment Act (ARRA)

Overview
Office of the National Coordinator for Health Information Technology (ONC)
Applicability of the Privacy Rule
Individual rights
HIPAA Privacy Rule documents
Uses and disclosures of health information
Breach notification
Requirements related to marketing, sale of information, and fundraising
HIPAA Privacy Rule administrative requirements
Enforcement of federal privacy legislation and rules
Release of information
Medical identity theft
Patient verification

Healthcare Statistics

Introduction to health statistics

Reasons for studying statistics
Descriptive statistics versus inferential statistics
Users of health statistics

Mathematics review

Fractions
Rounding numbers
Percentage
Ratio
Averages

Patient Census

Inpatient census
Total inpatient service days
Calculation of inpatient service days
Average daily inpatient census

Percentage of occupancy

Percentage of occupancy
Bed turnover rate

Length of stay

Length of stay
Discharge days
Average length of day

Death (Mortality) rates

Gross (hospital) death rate
Net death rate
Postoperative death rate
Anesthesia death rate
Maternal death rate
Newborn death rate
Fetal death rate

Hospital autopsies and autopsy rates

Gross autopsy rate
Net autopsy rate
Adjusted hospital autopsy rate
Newborn autopsy rate
Fetal autopsy rate

Morbidity and other miscellaneous rates

Infection rate
Postoperative infection rate
Complication rate
Cesarean section rate
Consultation rate
Other rates
VII.  Methods of Instruction
Instruction includes lectures, projects, and group discussions based on reading assignments and worksheets; videos; laboratory practice using actual health records; field trip to a hospital Health Information department.
Course may be taught as face-to-face, hybrid or online course.
VIII. Course Practices Required
Course will be taught as a face-to-face course.
Students are required to attend classes, complete assignments, do required readings and participate in class discussions. Computers will be used to complete projects using hospital application software. The HIT lab and the AHIMA Virtual Lab will be used to simulate health information functions and processes.
IX.   Instructional Materials
Note:
Current textbook information for each course and section is available on Oakton's Schedule of Classes.
Health Information Management Technology:  An Applied Approach, Nanette B. Sayles, AHIMA, Fifth Edition, 2016 required.
Documentation for Health Records, Cheryl G. Farenholz, Ruthan Russo, AHIMA, 2013 required.
Calculating and Reporting Healthcare Statistics, Loretta A. Horton, AHIMA, Fifth Edition, 2016 optional. 
Course website, computers, hardware, software, the Internet, AHIMA Virtual Lab and healthcare records.
X.    Methods of Evaluating Student Progress
Students will be evaluated on homework assignments, and exams. Grades will be determined on a cumulative point basis, which will be averaged. Grade distribution is as follows:
Grade distribution is as follows:
A = 94%
B = 88%
C = 82%
D = 76%
F = Below 76%
XI.   Other Course Information
CAHIIM Curriculum Entry-Level Competencies for Health Information Management (HIM) at the Associate Degree Level
Domain
Entry-Level Competencies
I. Data Content, Structure & Standards
Subdomain I.B. Health Record Content and Documentation

Analyze the documentation in the health record to ensure it supports the diagnosis and reflects the patient's progress, clinical findings, and discharge status
Verify the documentation in the health record is timely, complete, and accurate
Identify a complete health record according to organizational polices, external regulations, and standards
Differentiate the roles and responsibilities of various providers and disciplines to support documentation requirements throughout the continuum of healthcare

Subdomain I.C. Data Governance

Apply policies and procedures to ensure the accuracy and integrity of health data

Subdomain I.D. Data Management

Collect and maintain health data

II. Information Protection: Access, Disclosure, Archival, Privacy & Security
Subdomain II.B. Data Privacy, Confidentiality & Security

Apply confidentiality, privacy and security measures and policies and procedures for internal and external use and exchange to protect electronic health information
Apply retention and destruction policies for health information

III. Informatics, Analytics, and Data Use
Subdomain III.A. Health Information Technologies

Utilize software in the completion of HIM processes

Subdomain III.D. Healthcare Statistics

Utilize basic descriptive, institutional, and healthcare statistics
If you have a documented learning, psychological, or physical disability you may be entitled to reasonable academic accommodations or services. To request accommodations or services, contact the Access and Disability Resource Center at the Des Plaines or Skokie campus. All students are expected to fulfill essential course requirements. The College will not waive any essential skill or requirement of a course or degree program.
Oakton Community College is committed to maintaining a campus environment emphasizing the dignity and worth of all members of the community, and complies with all federal and state Title IX requirements.
Resources and support for
pregnancy-related and parenting accommodations; and
victims of sexual misconduct
can be found at
www.oakton.edu/title9/
.
Resources and support for LGBTQ+ students can be found at
www.oakton.edu/lgbtq
.
Electronic video and/or audio recording is not permitted during class unless the student obtains written permission from the instructor. In cases where recordings are allowed, such content is restricted to personal use only. Any distribution of such recordings is strictly prohibited. Personal use is defined as use by an individual student for the purpose of studying or completing course assignments.
For students who have been approved for audio and/or video recording of lectures and other classroom activities as a reasonable accommodation by Oakton's Access Disabilities Resource Center (ADRC), applicable federal law requires instructors to permit those recordings. Such recordings are also limited to personal use. Any distribution of such recordings is strictly prohibited.
Violation of this policy will result in disciplinary action through the Code of Student Conduct.