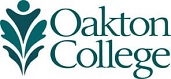 Electronic Health Record And Applications
I.     Course Prefix/Number: HIT 194
       Course Name: Electronic Health Record And Applications
       Credits: 3 (3 lecture; 0 lab)
II.    Prerequisite
Recommended: Hands-on computer experience using software in Windows, i.e., Word, Excel, Access and PowerPoint.
III.   Course (Catalog) Description
Course covers health information systems used in health care delivery systems including terminology and essential concepts of health information systems. An overview of administrative and clinical information systems is given. Course covers phases of system development life cycle and structure of electronic health record (EHR). Content includes overview of health care industry's transitioning to electronic health record systems, components of EHR, certified EHR technology, benefits of EHR, along with privacy and security issues affecting access to and use of patient information. Students are introduced to data analytics and healthcare informatics. Course also covers database design, standards for HIT, and health information exchange. Students practice with software applications common to a healthcare setting.
IV.   Learning Objectives
Upon successful completion of this course the student will be able to:
Identify and discuss the impact and the history of computers on healthcare.
Compare and contrast the similarities and differences among the Internet, intranet, and extranet used in healthcare.
Differentiate between data analytics, health informatics, data mining, and consumer informatics.
Identify the information systems needed to support efficient operations in the health information management department.
Differentiate between the various software products used in the HIM department.
Identify the multiple uses of electronic health record in the healthcare setting.
Create a planning, design, implementation, and maintenance phase for an electronic health record in the healthcare setting.
Identify the various data sources that populate the EHR and the need for the multiple information systems required to support EHR.
Perform health data operations utilizing Virtual Lab software.
Create a database structure using MS Access software, data dictionaries, and data models.
List and give an example of each of the American Health Information Management Association data quality management model characteristics.
Make recommendations to address data quality and data integrity issues.
Differentiate between a data repository and a data warehouse.
Analyze the healthcare facility needs for clinical and administrative information systems.
Explain the concept of interoperability and its importance in healthcare.
Compare and contrast the benefits and barriers of the health information exchange (HIE); the models and methods of HIE; information governance with data governance.
Explain the requirements of Meaningful Use and the necessity for standards in health information technology.
Compare and contrast data content standards, vocabulary standards, and messaging standards.
Apply health data privacy and security practices that protect health data and meet compliance standards.
List the key Information Governance Principles for Healthcare (IGPHC).
V.    Academic Integrity and Student Conduct
Students and employees at Oakton Community College are required to demonstrate academic integrity and follow Oakton's Code of Academic Conduct. This code prohibits:
• cheating,
• plagiarism (turning in work not written by you, or lacking proper citation),
• falsification and fabrication (lying or distorting the truth),
• helping others to cheat,
• unauthorized changes on official documents,
• pretending to be someone else or having someone else pretend to be you,
• making or accepting bribes, special favors, or threats, and
• any other behavior that violates academic integrity.
There are serious consequences to violations of the academic integrity policy. Oakton's policies and procedures provide students a fair hearing if a complaint is made against you. If you are found to have violated the policy, the minimum penalty is failure on the assignment and, a disciplinary record will be established and kept on file in the office of the Vice President for Student Affairs for a period of 3 years.
Please review the Code of Academic Conduct and the Code of Student Conduct, both located online at
www.oakton.edu/studentlife/student-handbook.pdf
VI.   Sequence of Topics
History of Computers in Healthcare

Early Information Systems
Modern Information Systems

Impact of Computers on Healthcare

Impact of Technology on Patient Care

Patient Safety
Evidence-Based Medicine

Impact on the HIM Profession

Introduction to Health Informatics and Data Analytics
Data Sources

Primary Data Sources
Secondary Data Sources

Screen Design
Data Capture

Direct Data Entry

Unstructured Data Fields
Structured Data Fields

Template-Based Data Entry
Speech Recognition

Natural Language Processing

Data Integrity

Required Fields
Edit Check

Data Quality Management

Data Accessibility
Data Accuracy
Data Comprehensiveness
Data Consistency
Data Currency
Data Definition
Data Granularity
Data Precision
Data Relevancy
Data Timeliness

Data Integrity Issues

Data Cleansing
Data Mapping
Documentation Integrity Errors

Patient Identification
Authorship
Dictation Errors Without Validation
Copying and Pasting
Amendments to the Health Records

Data Quality Measure

Database Management System

Natural Language Queries
Query by Example
Structured Query Language
Data Dictionary
Data Standards

Data Modeling

Data Modeling Tools
Common Database Models

Relational Database Model
Hierarchical
Network Database Model
Object-Oriented Database Model

Data Repository and Data Warehouse
Data Mining

Online Analytical Processing
Common Uses and Examples in Healthcare and Health Information Management

Planning and Analysis Phase of the System Development Life Cycle(SDLC)

Planning

Conducting a Feasibility Study
Setting the Budget
Goals and Objectives
Identifying the Project Manager and Project Team
Obtaining Buy-in from Management and Users

Organization of the Project

Project Team

Defining Scope of Project

Project Plan
Project Management Tools

Systems Analysis

Design Phase of the SDLC

Determining Who Will Build and Maintain the System
Choosing Between Integrated and Interfaced Information Systems
System Selection

Request for Information and Proposal

Letter of Introduction
Information for Potential Vendors
Description of the Proposed System

Evaluation of proposed systems

Onsite Demonstrations
Site Visits
Reviewing RFP Responses
Reference Checks

Selection of an Information System
Contract Negotiation

System Implementation of the SDLC

Site and space preparation
User Preparation
Installing Hardware and Software
Programming and Customization
User Configurations and Settings
Screen Design
Reengineering Processes
Policy and Procedure Development and Documentation
Testing Plan

Types of Testing
Test Plan
Testing Documentation

Training

Planning for Training

Contents of the Plan
Selecting the Training Location
Scheduling the Training
Resources Needed
Train the Trainer

Conducting the Training
Evaluating the Training
Additional and Ongoing Training
Computer-Assisted Instruction
Documenting the Training

Conversation
Go-Live

Go-Live Models

Phased Approach
Pilot Method
Big Bang Method
Parallel Processing
Straight Turnover

Planning for Go-Live

Initial Support
Ongoing Support

System Evaluation

Computers in Health Information Management: Functionality and Reporting

Release of Information and Disclosure Management
Encoder and Grouper
Cancer and Other Registries
Chart Locator
Chart Deficiency
Dictation and Transcription Systems
Computer-Assisted Coding
Clinical Documentation Improvement

Administrative Information Systems: Functionality and Impact on HIM

Financial Information System
Human Resources Information System
Decision Support System
Master Patient Index
Patient Registration (Registration - Admission, Discharge, Transfer)
Scheduling System
Practice Management
Materials Management
Facilities Management

Clinical Information Systems

Document Management System (DMS)

Components of a Document Management System

Scanner
Scanning Workstation
Abstracting and Quality Control Workstation
File Server
Retrieval Workstation
Printers
Annotation

Advantages and Disadvantages
Implementation

Justification of Cost of System
Forms
Staffing Changes
Process Redesign

Retrieval of Images
Future of Document Management System Imaging Process

Radiology Information Systems (RIS)

Picture Archival Communication System (PACS)

Laboratory Information Systems (LIS)
Nursing Information Systems
Pharmacy Information Systems (PIS)
Interdisciplinary Charting System
Emergency Department System
Anesthesia Information System
Patient Monitoring Systems

Telehealth and Smart Cards
Electronic Health Record

Purpose and Components of the EHR
Status of the EHR

Certified EHR Technology
Stark Law Exception

Components of EHR

Registration-Admission, Discharge, Transfer
Patient Financial Services
Order Communication/Results Retrieval
Ancillary, Clinical, and Department Applications
Patient Monitoring
Document Management System
Clinical Messaging and Provider-Patient Ports
Results Management
Point-of-Care Charting
Computerized Physician or Provider Order Entry System
Electronic Medication Administration Record
Clinical Decision Support System
Health Information Exchange

Benefits of the EHR
Barriers to the EHR
Signatures and Copy and Paste Concerns for the EHR
EHR Tools

Data Retrieval
Graphical User Interface
Color and Icons
Data Entry

Unstructured Data Entry
Structured Data Entry
Template-based Entry

Natural Language Processing

Legal Issues
Interoperability
Transition period – Hybrid Record
Impact on HIM

Consumer Informatics

Health Literacy
Consumer Health Applications
Consumer Informatics Applications

Patient Portals
Personal Health Record
Social Media

Health Information Exchange

History of Health Information Exchange
Benefits and Barriers to Health Information Exchange
Meaningful Use
Models of Health Information Exchange

Consolidated or Centralized Model
Federated or Decentralized Model
Hybrid Model

Methods of Health Information Exchange

Directed Exchange
Query-Based Exchange
Consumer-Mediated Exchange

Health Information Exchange Privacy Concerns

Standards in Healthcare

Standards Development Organizations

American National Standards Institute
ASTM International

Data Content Standards
Vocabulary Standards

Systematized Nomenclature of Medicine (SNOMED)
Logical Observation Identifiers Names and Codes (LOINC)
RxNorm
Unified Medical Language System (UMLS)
National Drug Codes
Current Dental Terminology
MEDCIN
Diagnostic and Statistical Manual of Mental Disorders
Mapping

Messaging Standards

Health Level 7 (HL7)
Digital Imaging in Communications in Medicine
ANSI Accredited Standards Committee X12N
National Council for Prescription Drug Programs

Health Insurance Portability and Accountability Act of 1996

Transaction and Code Sets Rule
Privacy Rule
Security Rule

American Recovery and Reinvestment Act of 2009
Security Threats and Safeguards

Administrative Safeguards and the Security Management Process

Risk Analysis
Risk Management
Sanction Policy
Assigned Security Responsibility
Workforce Security

Managing a Security Incident
Ongoing Security Procedure Evaluation

Contingency and Business Continuity Planning

Data Recovery

Business Associate Contracts or Other Arrangements

Technical Safeguards

Access Control Systems and Authentication

Types of Authentication
User Authentication Methods

Audit Controls

Integrity

Malicious Software

Virus
Worms
Trojans
Bots
Spyware
Phishing
Ransomware

Physical Safeguards

Facility Access Controls
Workstation Use
Device and Media Controls
Mobile Security
Fire and Natural Disasters

Data and Information Governance

Data Governance in Health Information Management (HIM)

Impact of Data Governance in HIM
Issues to Consider

Metadata
Data Mapping

Information Governance in HIM

Valued Strategic Asset
Issues to Consider

Importance of Data Quality
Business Intelligence
IG Steering Committee
Leadership
IG Charter
IG Plan
SBAR in IG
Information Asset Inventory

Strategic Alignment
Information governance Principles of Healthcare
Information Technology Governance

Enterprise Information Management

Building Blocks of Enterprise Information Management
Importance and Impact of Enterprise Information Management on HIM

Information Governance Adoption Model
Roles for the HIM Professional in Data Governance and Information
Governance

Data Steward
Clinical Documentation Improvement Coordinator
Health Data Analyst
Future of Data and Information Governance in HIM

Role of HIM Professionals in Information Systems
VII.  Methods of Instruction
Students will complete case studies and participate in online discussions about administrative and clinical information systems.  Class time will include some lecture relating to information systems in HIM, electronic health record, standards in health information technology, system development life cycle and lab activities regarding data modeling, database design, and the EHR selection process. Students will use both textbooks and the Virtual Lab software for the completion of their assignments.
Course may be taught as face-to-face, hybrid or online course.
VIII. Course Practices Required
Students are required to use class D2L website; do all required readings, utilize VLab resources, MS Office and VISIO software to complete the course assignments; participate in online discussions and small group activities; complete assigned projects, and take quizzes and exams. Participation in small groups and online discussions are required, as well as use of Internet and VLab resources.
IX.   Instructional Materials
Note:
Current textbook information for each course and section is available on Oakton's Schedule of Classes.
Required Textbook:
Information Systems for Health Information Technology, Third Edition, Nanette B. Sayles and Lauralyn Kavanaugh-Burke.
Optional Textbook:
Health IT and EHRs, Sixth Edition, Margaret K. Amatayakul
Supplemental handouts provided by the instructor.
X.    Methods of Evaluating Student Progress
Evaluation methods include examinations, chapter quizzes, online discussions, VLab activities, research-based project and homework assignments.
Grades will be determined on a cumulative point basis:
A=  94%
B=   88%
C=   82%
D=   76%
F=    Below 76%
XI.   Other Course Information
Class Policy on:

Attendance: Class attendance is required.  Students are expected to be in class and on time for all scheduled classes.  Absences should be reported to the instructor prior to the beginning of the class, through an email.  It is the student responsibility to contact the instructor to obtain copies of any missed course material covered while absent.  It is not the responsibility of the instructor to ensure the student receives any material missed. Two or more absences will result in a 5% reduction of the student's course grade.
Make-up of Exams: Only one make-up exam is allowed, and only when the student contacts the instructor prior to the exam being given.  Make-up exams must be taken before the next class session.
Incomplete Grades: It is the student's responsibility to initiate requests for an incomplete grade, to complete all of the required assignments/materials/exams, and to follow through with the procedures to remove the incomplete grade.
Late Assignments:  It is expected that assignments will be turned in on the due date.  If a late assignment is accepted by the instructor, it must be turned in prior to the next class session.  The grade on late assignments will be reduced by 7%. No late assignments will be accepted after the next class session.
Assignments: Written assignments should be typed utilizing the Times New Roman font in size 12. Points will be deducted for handwritten assignments or corrections.
Reading Assignments: All reading assignments are expected to be completed prior to the class session.
Cell Phones and Texting: Cell phones may not be used in the classroom. They must be turned off while the class is in session.  Texting is also not permitted while the class is in session.
Oakton Computer, Printer Use, and Personal Laptop Computers: Oakton computers and printers in the HIT lab are only to be used for class assigned projects and assignments.  Computers are not permitted to be on during a lecture. Personal laptop computers are also not permitted to be used while the class is in session.
Recording Devices: Recording devices are not allowed during class unless special permission is granted.
If you have a documented learning, psychological, or physical disability you may be entitled to reasonable academic accommodations or services. To request accommodations or services, contact the Access and Disability Resource Center at the Des Plaines or Skokie campus. All students are expected to fulfill essential course requirements. The College will not waive any essential skill or requirement of a course or degree program.
Oakton Community College is committed to maintaining a campus environment emphasizing the dignity and worth of all members of the community, and complies with all federal and state Title IX requirements.
Resources and support for
pregnancy-related and parenting accommodations; and
victims of sexual misconduct
can be found at
www.oakton.edu/title9/
.
Resources and support for LGBTQ+ students can be found at
www.oakton.edu/lgbtq
.
Electronic video and/or audio recording is not permitted during class unless the student obtains written permission from the instructor. In cases where recordings are allowed, such content is restricted to personal use only. Any distribution of such recordings is strictly prohibited. Personal use is defined as use by an individual student for the purpose of studying or completing course assignments.
For students who have been approved for audio and/or video recording of lectures and other classroom activities as a reasonable accommodation by Oakton's Access Disabilities Resource Center (ADRC), applicable federal law requires instructors to permit those recordings. Such recordings are also limited to personal use. Any distribution of such recordings is strictly prohibited.
Violation of this policy will result in disciplinary action through the Code of Student Conduct.