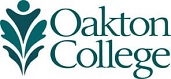 Supervisory and Legal Aspects
I.     Course Prefix/Number: HIT 222
       Course Name: Supervisory and Legal Aspects
       Credits: 3 (3 lecture; 0 lab)
II.    Prerequisite
Consent of Instructor or Department Chair
III.   Course (Catalog) Description
Course studies impact of legal system on health information. Focus is on the health record as a legal document, and effect of confidential communication laws, including HIPAA, on release of information and use of health information. Content includes management principles and supervisory role in healthcare organizations.
IV.   Learning Objectives
Describe the legal system in the United States and the role of law in the United States healthcare system.
Outline civil procedures including: the parties to a lawsuit, pretrial procedures including court orders and subpoenas, trial procedures that include testimony to authenticate health records and post-trial procedures.
Determine how health records are used as evidence, how they are discoverable during the pretrial and admissible in court, how and when to respond to a subpoena duces tecum and/or court order and how to apply health record retention and destruction policies.
Differentiate between intentional torts, malpractice and negligence including the elements of negligence, the causes of action for improper disclosure of health information, and how the statute of limitations affect the retention of health records.
Explain the different types of consents, requirements and exceptions to informed consent, advance directives including durable power of attorney for healthcare decisions, living wills, do not resuscitate orders, and the self-determination act, and the parties to consent.
Explain the Health Information Portability and Accountability Act (HIPAA) Privacy and Security Rules, the components of each of the rules and how they apply to protected health information (PHI).
Recognize appropriate access, use and disclosure/release of health information in compliance with state and federal regulations including required reporting and mandatory disclosure laws.
Apply confidentiality, privacy, and security concepts to health information and legal concepts and principles to the practice of health information management.
Examine the supervisor's roles, functions, and authority and differentiate between the theories of management.
Analyze the importance and relationship of managerial planning to the controlling function and develop planning tools including a policy, procedure, and job description.
Describe the fundamental concepts of organization, division of work and departmentalization, delegation of authority, the process of reorganization, and the use of committees as an organizational tool.
Discuss the staffing process, legal implications, the selection process, performance appraisals and position changes.
Explain the influencing function including how to give directives, manage change, and work with different generations, cultures and diversity.
Examine leadership theories, theories of motivation, morale, and discipline.
Explain the fundamentals of control and the controlling functions, and budgetary and other control techniques.
Describe federal and state laws that govern employment in the healthcare setting.
V.    Academic Integrity and Student Conduct
Students and employees at Oakton Community College are required to demonstrate academic integrity and follow Oakton's Code of Academic Conduct. This code prohibits:
• cheating,
• plagiarism (turning in work not written by you, or lacking proper citation),
• falsification and fabrication (lying or distorting the truth),
• helping others to cheat,
• unauthorized changes on official documents,
• pretending to be someone else or having someone else pretend to be you,
• making or accepting bribes, special favors, or threats, and
• any other behavior that violates academic integrity.
There are serious consequences to violations of the academic integrity policy. Oakton's policies and procedures provide students a fair hearing if a complaint is made against you. If you are found to have violated the policy, the minimum penalty is failure on the assignment and, a disciplinary record will be established and kept on file in the office of the Vice President for Student Affairs for a period of 3 years.
Please review the Code of Academic Conduct and the Code of Student Conduct, both located online at
www.oakton.edu/studentlife/student-handbook.pdf
VI.   Sequence of Topics
Legal Aspects
Introduction to the fundamentals of law

Health information and health records
Privacy confidentiality and security
Custodian/steward of health records
Relationship of law and ethics

American Medical Association (AMA)
American Health Information Management Association (AHIMA)
American Medical Informatics Association (AMIA)

The legal system in the United States

Role of law in the United Stated healthcare system
Public versus private law
Sources of law
Conflicts of laws
Government organization
Judicial system
Alternative dispute resolution

Civil procedures

Definition of civil procedure
Parties to a lawsuit
Pretrial

Commencement of a lawsuit
Types of discovery
Court orders
Subpoenas

Trial

Players in a trial
Trial procedures
Testimony to authenticate health records

Post-trial

Appeals
Collection of judgment

Evidence

Health information as evidence
Discoverability

Electronic discovery (e-discovery)

Subpoenas

Producing records as kept in the usual course of business
Legal hold and spoliation
Retention and destruction of health information
Managing the discovery process

Admissibility
Types of evidence
Evidentiary rules

Best evidence rule
Hearsay

Physician-patient privilege

Waiver of privilege
Privilege between patients and other providers

Protection of related medical documentation

Incident reports
Peer review records

Tort law

Type of torts

Intentional torts
Negligence

Causes of action for improper disclosure of health information

Defamation
Invasion of privacy
Breach of confidentiality (fiduciary duty)
Negligence for improper disclosure

Immunity from liability
Statutes of limitations
Torts and contracts
Criminal liability in healthcare

Corporations, contracts, and antitrust legal issues

Healthcare corporations
Advantages of a corporation
For-profit and not-for-profit corporations
Responsibilities of the governing board
General principles of a contract
General principles of antitrust law

The Sherman Act
The Clayton Act
The Federal Trade Commission Act

Contract and antitrust issues associated with the medical staff

Consent to treatment

Types of consents

Express consent
Implied consent

Informed consent

Requirements
Exceptions to informed consent

Advance directives

Durable Powers of Attorney for Healthcare Decisions
Living Wills
Do not resuscitate orders
Patient Self-Determination Act

Parties to consent

Competent and incompetent adults
Minors

Challenges to consent and documenting consent
Types of consent forms

General
Short and long forms

The legal health record: maintenance, content, documentation, and disposition

The legal health record
Paper versus electronic health records
Health record maintenance, content, and documentation requirements

Documentation principles for health record entries

Maintaining a legally defensible health record
Health record identification, retention, and disposition

The Health Insurance Portability and Accountability Act (HIPAA) Privacy Rule

Overview of HIPAA and other patient privacy laws; HIPAA terminology

Purpose and goals of the HIPAA Privacy Rule
Source of law
American Recovery and Reinvestment Act (ARRA) of 2009
History and comparison with existing laws
Applicability

Covered entities and workforce
Business associates

Protected health information (PHI)
Designated record set
Disclosure, use, and request
Treatment, payment, and operations
Health information in personnel and educational records

Core privacy rule documents and the minimum necessary requirement

Key privacy rule documents

Notice of Privacy Practices
Consent to use or disclosure PHI
Authorization

When authorization is not required
Uses and disclosures that require an opportunity for the individual to agree or object
Uses and disclosures for which authorization or opportunity to agree or object is not required
Redisclosure
Minimum necessary requirement

Individual rights; other key requirements; penalties for noncompliance

Individual rights

Access and denial of access
Request amendment
Accounting of disclosures
Confidential communications
Request restrictions
Submit complaints

Breach notification
Marketing, fundraising, and research
Preemption
Administrative requirements
Enforcement and penalties for noncompliance

The HIPAA Security Rule

Purposes of the HPAA security rule
Source of law
Scope and anatomy of the security rule
History and comparison with existing laws
Applicability
Ensuring security compliance
Key components of the security rule
Security rule safeguards and requirements

Administrative safeguards
Physical safeguards
Technical safeguards
Organizational requirements
Policies, procedures, and documentation
Security officer designation
Enforcement and penalties for noncompliance

Security threats and controls

Internal, external, human, natural and environmental threats
Identity theft
Medical identity theft

Implications of medical identity theft
Fair and Accurate Credit Transactions Act and the Red Flag Rule
Prevention, detection, and mitigation of medical identity theft

Systems controls

Workstation use and security
Data encryption
Firewall protection and virus checking
Transmission of ePHI
Electronic mail
Wireless communication devices, telemedicine, and social media

Contingency planning or disaster recovery planning

Data backup
Data recovery

Access, use and disclosure/release of health information

Ownership and control of the health record and health information
Access to patient health information

Competent and incompetent adults
Minors

Highly sensitive health information
Special access, request, and disclosure situations
Managing the release of information (ROI) process

Definition of legal health record (LHR) and designated record set (DRS)
Determining who will disclose/release information
Types of requests for access, use, and disclosure/release of PHI
Determining if disclosure is appropriate
ROI reimbursement and fee structure
Accounting of disclosures and tracking releases
Refusal to disclose information

Required reporting and mandatory disclosure laws

Disclosure without patient authorization or agreement for public health and benefit activities
Preemption
Notice of Privacy Practices
Accounting of disclosures
Common state reporting requirements

Abuse and neglect of children, elderly and disabled
Vital records
Communicable diseases
Induced termination of pregnancy (abortion)
Birth defects
Reportable deaths
Unusual events and other state reporting requirements

National reporting requirements

National reporting of quality measures
National Practitioner Data Banks
Medical device reporting

Registries

Cancer registries
Trauma registries
Immunization and birth defects registries
Diabetes, implant and transplant registries

Risk management and quality improvement

Differences between risk management and quality improvement
Risk management
Quality improvement
Patients' rights as a condition of quality healthcare
Quality Improvement Organizations (QIOs)
Private quality watchdogs
Pay for performance

Corporate compliance

Fraud and abuse

Role of documentation

Major statutes, rules, and regulations

False Claims Act
Federal anti-kickback statute

High-risk areas
Role of the Office of Inspector General (OIG)
Role of the Department of Justice (DOJ)
Coordinated federal fraud and abuse programs
Recovery Audit Contractor (RAC) program

Other Medicare program review contractors

Corporate Compliance Programs

Elements of a corporate compliance program

Medical Staff

Governing board

Medical staff bylaws
Categories of medical staff membership

Medical staff credentialing

Joining the medical staff
Primary source verification
National Practitioner Data Bank
Office of the Inspector General
Review of credentials documents

Determination of clinical privileges
Due process
Supervisory
Part I Stepping into management
The Supervisor's Job, roles, functions, and authority

The Healthcare perspective
The demands of the supervisory position
The managerial aspects of the supervisory position
The meaning of management
Managerial skills and technical skills
Managerial functions and authority

The theories and history of management

Industrial revolution (1700s-1800s)
Classical school (1800s-1950s)
Human relations movement (1930-present)
Human resources school (1950-present)
Contemporary management theories (1940s-present)
Cultural theory (1970s-present)
Part II Connective processes
Decision making

Programmed and non-programmed decisions
The importance of decision-making skills

Coordinating organizational activities

The meaning of coordination
Coordination and cooperation
Difficulties in attaining coordination
Coordination and managerial functions
Coordination and decision making
Coordination and communication
Dimension of coordination

Communicating

The nature of communication
Communication network
Formal channels
Communication media
The manager's role in communication
Barriers to communication
Overcoming barriers to improve communication effectiveness
The grapevine: the informal communication network

Legal aspects of the healthcare setting

Liability
Employee-related regulations
Part III Planning
Managerial planning

The nature of planning
Forecasting trends
Supervisory forecasts
Benefits of planning
The strategic planning process
The use of objectives in planning
Monitoring the effectiveness of the strategic plan
Tactical considerations in planning

The supervisor as a change agent
Planning strategies

Planning tools

Policies
Procedures
Methods
Rules
Work simplification
Organizational manuals
Programs and projects
Budgets
Time management techniques

Use of time
Time-use chart
Managing the employees' time
Part IV Organizing
Fundamental concepts of organizing

Formal organization theory
Two key concepts
Authority
Line and staff
Span of management

Division of work and departmentalization

Division of work or job specialization
Departmentalization
Organizing at the supervisory level
Departmental organizational structure
Organization and personnel
Organization design and charts

Delegation of authority

The meaning of delegation
The scalar chain (chain of command)
Unity of command
The process of delegation

The availability of trained subordinates
Selecting a backup

Recognition
Equality of the three essential parts
Achieving delegation of authority
Advantages and disadvantages of delegation

Process of reorganization and tools to improve the process

Reorganization concepts, tools, and vocabulary
The supervisor's role in quality management
What is quality?
Other approaches that foster collaboration, innovation, and process improvements

Six Sigma
Lean
Kaizen

Reengineering
Downsizing and rightsizing

Committees as an organizational tool

The nature of committees
Functions of committees
Benefits of committees
Disadvantages of committees
The effective operation of a committee
The committee meeting
Part V Staffing: Human resources management
The staffing process

The staffing function and the Human Resources department
Staffing and legal implications
Functional authority and the Human Resources department
The supervisor's staffing function
The selection process

Early assessment
Interviews
The employment interview
Evaluating the applicant
Testing the applicant
Diversity
Making the decision

Performance appraisals and position changes

The performance appraisal system
Performance appraisal methods and purposes
Mentoring, skill building, and succession planning
Timing of appraisals
Who is the appraiser?
Performance rating
Preparing for the interview
The appraisal interview
Proper wages, salaries, and benefits
Promotion

Workplace law

Discrimination and related laws
Labor laws
Employee safety
Part VI Influencing
Giving directives and managing change

Characteristics of good directives
Directing techniques
Explaining directives
General supervision compared with no supervision
Team management
Change and influencing

Leadership

Leadership theories
Leadership role
Leadership style
Energizing staff
Diversity
Social responsibility

Motivation

Theories of motivation
Model of motivational processes
Perceptions, values, and attitudes
Modifying motivational techniques
Working with the generations and diversity

Morale

The nature of morale
The level of morale
Factors influencing morale
The supervisor's role
The effects of morale
Assessing current morale

Discipline

Organizational discipline
When disciplinary action is warranted
The supervisor's dilemma
The "red-hot stove" approach
Discipline without punishment
Right of appeal
Part VII Controlling
Fundamentals of control and the controlling functions

The nature of control
Human reaction to control
The supervisor and control
The anticipatory aspect of control
Control systems
The feedback model of control
Basic requirements of a control system
Steps in the supervisor's control function
Benchmarking

Budgetary and other control techniques

The supervisor's concern about budgeting
Making the budget
Participation in traditional budgeting
Budgeting approaches
Types of budgets
Preparing the budget
Other budget considerations
Part VIII Labor Relations
The labor union and the supervisor

The nuances of unions
Unionization and labor negotiations
The supervisor and the shop steward
Employee-friendly legislation

Handling grievances

The shop steward's role
The supervisor's role
Nonunionized organizations
VII.  Methods of Instruction
Methods of instruction include lectures, scenarios, videos, assigned readings, and worksheet exercises. Class participation is required.
Course may be taught as face-to-face, hybrid or online course.
VIII. Course Practices Required
Course may be taught as face-to-face, hybrid or online course. Students are required to attend classes, complete assignments, do readings and participate in class discussions, Students will prepare a job procedure and write a job description. Students will write a department policy for a scenario and prepare a memo to communicate the changes. Students will be given an employee hiring scenario and will prepare a decision matrix. Students will complete a HIPAA and court decisions research project. Students will use lab hardware and software to complete projects and assignments.
IX.   Instructional Materials
Note:
Current textbook information for each course and section is available on Oakton's Schedule of Classes.
Health Information: Management Technology: An Applied Approach, Sayles, Fourth Edition, 2013
Dunn & Haimann's Healthcare Management, Dunn, Tenth Edition, 2016
Fundamentals of Law for Health Informatics and Information Management, Brodnik, Second Edition, Revised Reprint, 2012.
X.    Methods of Evaluating Student Progress
Evaluation will be based on quizzes, exams, assignments, and attendance on a cumulative point basis. The grading scale will be:
A = 94%
B = 88%
C = 82%
D = 76%
F = Below 76%
XI.   Other Course Information
If you have a documented learning, psychological, or physical disability you may be entitled to reasonable academic accommodations or services. To request accommodations or services, contact the Access and Disability Resource Center at the Des Plaines or Skokie campus. All students are expected to fulfill essential course requirements. The College will not waive any essential skill or requirement of a course or degree program.
CAHIIM Curriculum Entry-Level Competencies for Health Information Management (HIM) at the Associate Degree Level
 

Domain

Entry-Level Competencies

I.  Data, Content, Structure & Standards

Subdomain I.C. Data Governance
1.  Apply policies and procedures to ensure the accuracy and integrity of health data

II.  Information Protection:  Access, Disclosure, Archival, Privacy & Security

Subdomain II. A. Health Law
1.  Apply healthcare legal terminology
2.  Identify the use of legal documents
3.  Apply legal concepts and principles to the practice of HIM
Subdomain II. B. Data Privacy, Confidentiality & Security
1.  Apply confidentiality, privacy and security measures and policies and procedures for internal and external use and exchange to protect electronic health information
2.  Apply retention and destruction polices for health information
3.  Apply system security policies according to departmental and organizational data/information standards
Subdomain II. C. Release of Information
1.  Apply policies and procedures surrounding issues of access and disclosure of protected health information

Domain V. Compliance

Subdomain V. A. Regulatory
1.  Analyze policies and procedures to ensure organizational compliance with regulations and standards

Domain VI. Leadership

Subdomain VI. A. Leadership Roles
1.  Summarize health information related leadership roles
2.  Apply the fundamentals of team leadership
3.  Organize and facilitate meetings
Subdomain VI. B. Change Management
1.  Recognize the impact of change management on processes, people and systems
Subdomain VI. D. Human Resources Management
2.  Interpret compliance with local, state, and federal labor regulations
3.  Adhere to work plans, policies, procedures, and resource requisitions in relation to job functions
Subdomain VI. E. Training and Development
1.  Explain the methodology of training and development
2.  Explain return on investment for employee training/development
Subdomain VI. G. Financial Management
1.  Plan budgets
2.  Explain accounting methodologies
3.  Explain budget variances

 

 

 
If you have a documented learning, psychological, or physical disability you may be entitled to reasonable academic accommodations or services. To request accommodations or services, contact the Access and Disability Resource Center at the Des Plaines or Skokie campus. All students are expected to fulfill essential course requirements. The College will not waive any essential skill or requirement of a course or degree program.
Oakton Community College is committed to maintaining a campus environment emphasizing the dignity and worth of all members of the community, and complies with all federal and state Title IX requirements.
Resources and support for
pregnancy-related and parenting accommodations; and
victims of sexual misconduct
can be found at
www.oakton.edu/title9/
.
Resources and support for LGBTQ+ students can be found at
www.oakton.edu/lgbtq
.
Electronic video and/or audio recording is not permitted during class unless the student obtains written permission from the instructor. In cases where recordings are allowed, such content is restricted to personal use only. Any distribution of such recordings is strictly prohibited. Personal use is defined as use by an individual student for the purpose of studying or completing course assignments.
For students who have been approved for audio and/or video recording of lectures and other classroom activities as a reasonable accommodation by Oakton's Access Disabilities Resource Center (ADRC), applicable federal law requires instructors to permit those recordings. Such recordings are also limited to personal use. Any distribution of such recordings is strictly prohibited.
Violation of this policy will result in disciplinary action through the Code of Student Conduct.