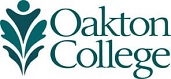 Study history at Oakton to prepare for your future. Our faculty is known for outstanding teaching, scholarship and advising and is committed to helping you be successful.
We regularly offer a wide variety of transferable introductory and advanced courses that cover the globe and the span of time, from the ancient world to contemporary societies. We continually revise and expand our course offerings. We offer a strong foundation in ancient, medieval and modern European history, U.S., Middle Eastern, African and Asian history, and Women's history. And each term students can select from a wide range of special topics courses in our History 290 series.
With a B.A. in History you can teach high school, pursue a law degree, attend graduate school for an advanced degree, or work in a variety of other fields such as government, public relations, communications, social services or research.
We invite you to visit with Professor George Lungu, Chair, Historical and Policy Studies, can be reached at 847.376.7136, or lungu@oakton.edu.