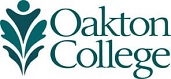 Oakton offers a Horticulture Therapy Certificate (HTC) in partnership with the Chicago Botanic Garden.
This is a limited enrollment program.
The HTC program combines onsite training at the Garden with online distance learning. After completing the program, students will be able to explain the unique benefits of horticultural therapy and the evolution of the horticultural therapy profession; integrate horticultural therapy activities into current or future health career areas; analyze the critical issues that horticulture therapists consider when planning programs, activities and site design; and design and facilitate horticultural therapy activities for individuals and groups.
Students in this curriculum are required to provide their own transportation and accommodations for both of four-day onsite sessions. The onsite sessions will offer in-person discussions and immersive opportunities including touring examples of therapeutic gardens, experiencing a horticultural therapy session, and designing a therapeutic garden. Students accepted into the certificate program are required to matriculate through all three courses within the year of their acceptance into the program. This certificate is accredited by the American Horticultural Therapy Association, which qualifies graduates to pursue other steps toward voluntary registration with AHTA. Consult AHTA (ahta.org) for further details.


If you have questions about your application or the Horticultural Therapy Certificate Program, contact Carissa Ilg at htcertificate@chicagobotanic.org or 847.835.8293.