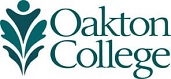 Explain the evidence basis and unique benefits of horticultural therapy and the development of the horticultural therapy profession.
Integrate therapeutic horticulture into your current or future practice.
Analyze the critical issues that horticulture therapists consider when planning programs, activities, and site design.
Design and facilitate horticultural therapy activities for individuals and groups.
Plan programs (activities, curriculum, materials, and timelines) to meet goals and match each participant's abilities and interests.
Select plants that will support the goals and activities of the program and its spaces.
Design (or advise how to design) therapeutic indoor and outdoor spaces that address universal design, safety and maintenance, support programming, and meet the facility's needs.
Develop and refine methods to evaluate the effectiveness of horticultural therapy activities, programs, and spaces.
Understand funding mechanisms and how to secure financial resources for programs in both profit and non-profit settings.
Understand basic business practices for independent contractors and start-ups.