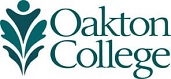 Help others help themselves...
This expanded program offers students the opportunity to earn an Associate in Applied Science degree in Human Services or a Human Services Certificate. Courses help students develop knowledge and skills in counseling and interviewing; leading and facilitating groups; psychosocial theories for various work settings; discussing client behavior; documentation and understanding professional ethics and legal issues.

The Human Services curriculum is designed for students who are:
Working in human resources, sales or other job areas, and seeking to enhance their skills and ability to work with people
Preparing for a bachelor's or master's degree in the social services field
Interested in related paraprofessional and entry level jobs
Starting a new career or changing careers
The Human Services curriculum prepares students to work in a variety of therapeutic, recreational and learning environments, including:
Residential and day programs for youths and adults
Shelters for abused women or the homeless
Programs for the developmentally disabled
Mental health and crisis centers
Geriatric centers
Hospice and respite care
To learn more, contact Bakahia Madison, Psy D, Chair, Human Services and Substance Abuse Counseling Programs, at 847.635.1845, or bmadison@oakton.edu.