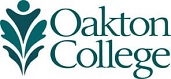 Taken from the: Council for Standards in Human Service Education National Standards ASSOCIATE DEGREE IN HUMAN SERVICES http://www.cshse.org
Knowledge, Theory, Skills, and Values
1. History
Analyze the historical development of human services over the past 150 years.
2. Human Systems
Evaluate the theory of the interaction of human systems including: individual, interpersonal, group, family, organizational, community, and societal.
3. Human Services Delivery Systems
Evaluate the scope of conditions that promote or inhibit human functioning.
4. Information Management
Evaluate skills utilized in human services information management.
5. Planning and Evaluation
Create systemic analysis of service needs, appropriate strategies, and services and evaluate the associated implementation and outcomes.
6. Interventions and Direct Services
Develop the skills for direct service delivery and appropriate interventions.
7. Interpersonal Communication
Develop appropriate interpersonal communication skills.
8. Client-Related Values and Attitudes
Analyze human services values, attitudes and ethics and promote their application in practice.
9. Self-Development
Analyze the impact of own individual values, personalities, reaction patterns, interpersonal styles, and limitations.
Field Experience
The program provides field experience that is integrated with the curriculum creating an opportunity to generate interventions that apply theory to practice.