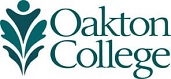 Announcements
Des Plaines, Skokie
Our department offers a wide range of classes in philosophy, film, women and gender studies, and interdisciplinary humanities. Many of our classes, in addition to fulfilling the humanities graduation requirements, also fulfill global studies and U.S diversity requirements. Find out more about our available classes by clicking the Fall 2018 Classes link on the left hand side of this page. By looking at our department schedule, you can find out what requirements different classes meet. By clicking on the name of the instructor, you can look at a brief biography. Any questions about humanities and philosophy can be answered by the department co-chair, Hollace Graff. Her email is hgraff@oakton.edu, and her phone number is 847-376-7033. Of course, you should register through myOakton when you are ready!
Des Plaines, Skokie
Take Classes by Concentration
Here at Oakton, students have an excellent opportunity to study within a concentration while completing their degree. Students will receive recognition on their transcripts for completing one or more concentrations. Some of these areas of study include the Honors, Peace and Social Justice, Women and Gender Studies, Great Books, Global Studies, and our newest Environmental Studies concentrations, as well as others. Many humanities and philosophy classes fulfill one or more requirements for multiple concentrations at a time. Be sure to check out what classes fit your concentration by searching under "Category" when registering for classes.
Our newest faculty member is Charles Townsend. Charles is a specialist in South Asian religions including the religions of diasporic communities of the US. He has received a number of awards for his teaching, and has authored a number of articles as well as chapters in books. It is also interesting to note that Charles began his college education at a community college. Charles will be teaching World Mythologies and several sections of World Religions. Please give him a warm welcome.