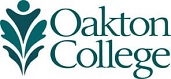 Philosophy and the humanities are more than academic disciplines: they are fundamental - and sometimes beautiful or even horrific - expressions of the human condition. Artists and lovers of wisdom share the space where reason and imagination collide.
All of us want to understand who we are and what makes life worth living.   Courses in philosophy, ethics, mythology, art, or religion are designed to help you sort out what you should care about and why. These courses take up the question of what it means to be 'human'.
For more information, please contact either Thomas Bowen, co-chair of Humanities and Philosophy, tbowen@oakton.edu or Mohamed Mehdi, co-chair of Humanities and Philosophy, mmehdi@oakton.edu.