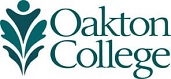 Faculty Biography - Angelyn Anderson
Angelyn Anderson
Lecturer
M.A. Institute of Pastoral Studies, Loyola University Chicago
M.S. Illinois State University
B.S. Illinois State University
Mediation Certificate, Center for Conflict Resolution Chicago
847.635.1277
aanderso@oakton.edu
A101, Skokie

Web page: http://www.angelynanderson.com
This link will take you to an unofficial page or a page outside of Oakton; any opinions expressed in the page are strictly those of the author and have not been reviewed, approved or endorsed by Oakton Community College.
Biography
If I had to choose one word to describe myself, it would be … passionate. I am passionate about advocacy and social justice and ecstatically embrace my calling to this field. Whether I am educating others on social justice issues, participating in activities that promote equity and awareness, or researching the impact of race on the use of alternative dispute resolution, I have always been involved in activities geared toward the education and empowerment of my community. Even in high school when my peers were concerned with typical teenage issues, I was focused on learning more about African American history, addressing Apartheid, fighting racism and being involved in fighting for human rights.
As an advocate, my philosophy emphasizes the importance of education, the development of self-advocacy, empowerment and communal involvement. Over the course of my fifteen year professional journey, I have served my community in various capacities, all of which share the common goal of engaging others in the process, educating myself and others, and creating partnerships which work towards the goals of the community.
As an instructor, I use humor, quick wit and a practical perspective to share my knowledge and to encourage those who are marginalized, disenfranchised and underrepresented to become advocates for themselves and their communities. My classes incorporate the use of discussion and interactive activities and assignments to supportively challenge students to think outside of their comfort zone and discover ways to use their privilege to help those in need.
In addition to being an instructor in the Humanities and Philosophy Department, you may find me teaching others how to relax, relate and release in my role as a yoga instructor. I also enjoy the work I do through my consulting practice, which allows me to work with organizations and companies to identify challenges within their communities; facilitate discussions as to how to address those challenges; and generate intentional, strategic interventions that lead to self empowerment and action.
When I am not working as an advocate or instructor (yes I do have a life outside of all of that), I enjoy learning new things from a variety of areas. I believe the more I learn, the more of an asset I become to my cipher of family and friends - new and old. Outside of Social Justice issues, my interests include: aromatherapy, baking, entrepreneurship, knitting, photography, raw and living food prep, sports, Thai massage, and yoga.