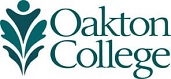 Faculty Biography - Kioto Aoki
Kioto Aoki
Lecturer
M.F.A. School of the Art Institute of Chicago
B.F.A. School of the Art Institute of Chicago
847.635.1950
kaoki@oakton.edu
2757/2742, Des Plaines

Biography
Kioto is a visual artist whose practice includes photography, film, books and installations to engage the material specificity of the analogue image and image-making process. Using the nuances of time, space, form, light and motion, her work explores different modes of perception as it relates to the space between the still and the moving image; as well as the human body within the device of the photographic frame.
She has exhibited and screened in Chicago, Berlin, Los Angeles, San Francisco, London and Japan. Her work is held in Joan Flasch Artists' Book Collection and the Museum of Contemporary Art Chicago Library. Kioto received her MFA from The School of the Art Institute of Chicago.
Kioto is also a performing artist specializing in Japanese traditional music, playing taiko, tsuzumi, and shamisen. She has been performing on stage since the age of 7, and is carrying on the lineage as part of a traditional Japanese performing arts family. She is active within the experimental and creative music scene in Chicago and the Bay Area as a member of Asian Improv aRts Midwest (AIRMW) and Tatsu Aoki's The Miyumi Project. Kioto is an instructor at Tsukasa Taiko, a program of AIRMW as well as curatorial manager of the Arts Incubation program.