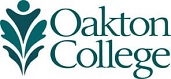 Faculty Biography - Eric Bottorff
Eric Bottorff
Lecturer
B.A. Indiana University
M.A. University of Illinois at Urbana-Champaign
M.A. University of Illinois at Chicago
847.635.1950
ejbottorff@gmail.com
Room 2430 Des Plaines

Personal Statement
I received my M.A. in philosophy from the University of Illinois at Urbana-Champaign in 2009, and an M.A. in economics from University of Illinois at Chicago in 2014. I have been teaching at Oakton since 2009, where I've taught Logic, Introduction to Philosophy, Introduction to Global Studies, Elements of Economics, and both Principles of Macro- and Microeconomics. 
My specifically philosophical interests are in social epistemology, the metaphysics of ordinary objects, social/political philosophy (especially as regards issues of race), and Nietzsche. More generally, I read a lot of sociology and history in addition to my focus on philosophy and economics, with the hope of finding a way to integrate them into a philosophically rigorous and empirically informed vision of a just and truly democratic society. This multidisciplinary approach also heavily influences my teaching, as I try always to remember that no discipline is self-contained, a fact which economists sometimes seem especially eager to forget.
I also spend a lot of time thinking about problems with the current state of economic teaching, and how it can be reformed. To that end, I have become involved in the CORE-USA project, and am currently collaborating with a team of economists to create a supplementary unit for the CORE text about racial inequality.