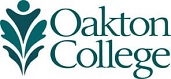 Faculty Biography - Eric Bottorff
Eric Bottorff
Lecturer
B.A. Indiana University
M.A. University of Illinois at Urbana-Champaign
M.A. University of Illinois at Chicago
847.635.1950
ejbottorff@gmail.com
Room 2430 Des Plaines

Personal Statement
I was born in Evanston, in 1982. After graduating from ETHS in 2000, I went onto Indiana University, where, in 2003, I graduated with a double major in Philosophy and Cognitive Science. Following this, I spent a year in Boulder, where I had the distinctly un-Midwestern experience of waking up every morning, looking out my window, and seeing a mountain. However, despite the scenic beauty and non-flat terrain, I returned to the Midwest to begin work on a PhD at the University of Illinois at Urbana-Champaign. There I received my MA, though for various personal reasons decided to leave before finishing my dissertation, which would have been on the metaphysics of material objects and theories of truth. 
After spending a year and a half working at a locally owned video store in Champaign, where I spent an unjustifiable amount of time watching bad sci-fi and action movies, I decided to return to the Chicago area to teach and also pursue a masters degree in economics. I've now been teaching philosophy at Oakton since the fall of 2009. In the winter of 2014, I received an MA in economics from UIC, and in the summer of 2015 began teaching economics courses here at Oakton as well.
My specifically philosophical interests are in philosophy of mind, philosophy of language, theories of truth, and Nietzsche. Though lately I've been reading quite a lot of contemporary political/social philosophy. More generally, I read a lot of sociology and history in addition to my focus on philosophy and economics, with the hope of finding a way to integrate them into a philosophically rigorous and empirically informed vision of a just and truly democratic society, as well as understanding how the underlying social movements are built and succeed. This multidisciplinary approach also heavily influences my teaching, as I try always to remember that no discipline is self-contained, a fact which economists especially seem eager to forget. Needless to say, I also spend a lot of time thinking about problems with the current state of academic economics, and how it can be reformed/redefined.
Outside of the classroom, I've become involved in various activist movements in and around Chicago concerning issues of economic and racial justice.
I'm also a huge film nerd, and one can often find me at the Music Box or Gene Siskel Film Center on a given weekend.