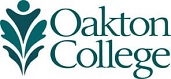 Faculty Biography - Carlos Briones
Carlos Briones
Associate Professor of Humanities and Philosophy
B.S. Instituto Tecnologico de Monterrey
M.S. University of Connecticut
M.A. University of Houston
Ph.D. University of Illinois at Chicago
847.376.7163
cbriones@oakton.edu
Room 2514 Des Plaines

Personal Statement
I came to philosophy through an unusual path. I first studied chemistry in Monterrey, Mexico -- my native city -- and at the University of Connecticut. In Mexico, I worked as a University Chemistry Professor .  In 1990 I returned to the United States looking for new personal and professional horizons. While continuing to work as a chemist, I started taking philosophy courses. Eventually I left chemistry and obtained a master's degree in philosophy from the University of Houston and a Doctorate degree, also in philosophy, from the University of Illinois at Chicago.   In August 2006 I was very excited to join the faculty of Oakton Community College.
Many people have asked me why I switched careers. I tell them that, while I enjoyed chemistry, I was always more intrigued by philosophical, political and humanistic questions. I remember that at the libraries I would stop if front of the philosophy books and wonder what Husserl's and Heidegger's phenomenology or Nietzsche's genealogies were all about. At some point I decided to find out and I fell in love with philosophy. Today, the areas in which I specialize include moral and political philosophy and value theory. Other areas of interests comprise philosophy of mind, literature, and Latin American philosophy.
My main goal as a teacher is to help students achieve their maximum intellectual potential and support their formation as whole persons and responsible citizens. Only these type of persons can create a freer, more just and companionate world. And philosophy, as a constant search for wisdom, is an ideal subject to fulfill this goal. Philosophy requires less the learning of a specific body of knowledge than the development of creativity and of many critical reasoning skills such as analysis, synthesis, deduction and clarity of expression. It also requires a more emotional component that includes intellectual curiosity, self-confidence and love for learning and for the text. As a philosophy teacher I focus on developing these traits, endorsing the idea that we can only learn philosophy by practicing it, either through class debates or through writing. In teaching I have found that many students often bring to the dialogue an enthusiasm and insight that continually rekindles my own love for philosophy. I have also found that, through philosophy, people can change and improve their lives. It can help us free ourselves from faulty or costly ways of reasoning and learn to think and act differently. Helping my students achieve this brings me the highest sense of accomplishment.
In recent years, I have become much more concerned with the way we humans are destroying our planet.  I am committed to contributing to support sustainable development.  I do this by incorporating this topic in my classes, and by things like, supporting environmentally progressive politicians, eating less meat, having a vegetable and a native plant garden, recycling, supporting local farmers, driving a hybrid car, and unplugging electric equipment when not in use.
Outside philosophy, I enjoy reading fiction and history, watching films and practicing yoga. Whenever I have an opportunity, I love camping, traveling through foreign lands and exploring archeological sites. I also love going back to my native Mexico and spending quality time with my family.  I live in Evanston with my husband (we got married in Canada) and our son.