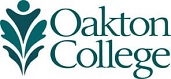 Faculty Biography - Kathleen Carot
Kathleen Carot
Professor of Speech, Theater and Humanities
B.S. Northwestern University
B.M. Roosevelt University
M.M. Roosevelt University
847.376.7061
kcarot@oakton.edu
Room 2739 Des Plaines

Personal Statement
I am lucky to wear several hats in the Department of Humanities and Philosophy, where first and foremost my role is to teach general education courses such as Introduction to Theater and Introduction to Music.  I am grateful for the opportunity this gives me to share my love of the performing arts disciplines with my students and to stress how important they are to a free and civilized society.
I am also the coordinator of Oakton's Women's and Gender Studies Program, which is housed in the department, and I am an active member of both the National Women's Studies Association (NWSA) and the Chicago Area Women's and Gender Studies Consortium (CAWGS).  This allows me to hone my skills by presenting at conferences and workshops as well as to make connections to WGS programs at our transfer institutions that benefit our students.  In addition to my role as coordinator, I also regularly teach WGS classes such as Intro to Women's and Gender Studies, Women and Creativity and Gender Communications.  For more information about the WGS Program at Oakton, please go to the program website at http://www.oakton.edu/wgs.
In addition to my work in the Humanities and Philosophy Department, I also teach in the Speech and Performing Arts Department, where I sometimes teach Speech and Acting Classes and direct an occasional play.  The thread that is woven through all of my work at Oakton-whether it is in the Humanities, WGS, the Performing Arts, or Speech-is how we can use these disciplines to enrich and expand our culture and make the world a better and more just place.  I know how lucky I am to have found such meaningful and fun work!
I have been at Oakton for the past 11 years, and in addition to my academic responsibilities, I am currently President of Oakton's Full Time Faculty Association, as well as an officer in the Oakton chapter of the American Association of Women in Community Colleges, which provides scholarships for non-traditional women students.  I received my Masters in Opera Performance at Roosevelt University and have completed extensive coursework in Theater and Gender Communications at Northeastern.  Before turning to teaching, I had an active career as a director and performer in both theatre and opera.
When I am home, which is not much these days, I love to read and am an avid gardener.  I am the proud mother of Victoria, a senior theatre major at the University of New Hampshire, and have been married to my husband Dameon, who I met acting in an Off-Broadway production, for the past 32 years.