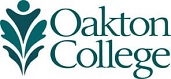 Faculty Biography - Will Crawford
Will Crawford
Associate Professor of English
B.A. Jackson State University
M.A. University of Illinois, Urbana
847.376.7137
crawford@oakton.edu
Room 3618 Des Plaines

Personal Statement
Will Crawford holds a B.A. in English from Jackson State University in Jackson, MS. He earned his M.A. from the University of Illinois in Urbana-Champaign, and he is pursuing the completion of his dissertation. His interests are American literature with a specialization in African American literature.
While in Champaign, he taught African American literature and composition part-time at Parkland College. When he moved to the Chicago area in 2000, he taught part-time at Triton College, Lake Forest College, and Roosevelt University. He became a full time English instructor at Oakton in 2004.
Within the English department, he has taught a variety of courses ranging from composition, fiction, and African American literature.
Regarding the Humanities department, he has had the opportunity to teach Contemporary Culture and the Arts and to co-teach the student faculty seminar on Philosophical Perspectives on Race with Prof. Tom Bowen.
Will Crawford's fields of research are African American Studies, popular culture, and film.