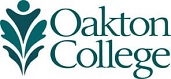 Faculty Biography - Adam Darlage
Adam Darlage
Lecturer
B.A. Xavier College
M.A. University of Chicago
Ph.D. University of Chicago
847.635.1950
adarlage@oakton.edu
Room 2430Des Plaines

Personal Statement
I have been teaching Western Culture and the Arts, World Religions, and World Mythologies at Oakton Community College since the fall of 2009. Teaching at Oakton is a real pleasure for me, as both my students and my fellow faculty members have proven to be wonderful conversation partners. My teaching philosophy is simple.  Learning happens through teaching practices that employ collaboration, cooperation, and relevant coursework.
I received my Ph.D. in the History of Christianity from the University of Chicago Divinity School in 2009.  My interests span several subfields within early modern and church history, including Anabaptism, controversial literature, and Christian communalism in Europe and North America. I have published articles and essays in a number of journals and collections, including Church History: Studies in Christianity and Culture, and The Catholic Historical Review.  I am currently working on a monograph based on my dissertation.  My research recounts the failure of the Catholic Counter-Reformation in a part of central Europe—southern Moravia—that served as a safe haven of toleration for Anabaptists, Protestants, Jews, and other religious minorities.
My most recent publication reflects my personal interests in American pop culture and the genre of horror.  In the essay "From Pogo to Pennywise: The Rise of the Evil Clown in American Pop Culture," (A History of Evil in Popular Culture: What Hannibal Lecter, Stephen King, and Vampires Reveal About America, Praeger Press, 2014), I examine the cultural catalysts behind the increasing popularity of the evil clown within mass media since the late 1970s.  I argue that the media identification of serial killer John Wayne Gacy as the "Killer Clown" in the wake of his arrest and trial highlights the transformation of the clown archetype from funny and benign to decidedly strange and evil.
I enjoy spending time with my family, writing, playing soccer, and indulging in far too many fantasy sports leagues throughout the year.