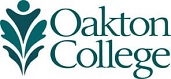 Faculty Biography -
Lecturer
B.A. Hebrew University
M.A. University of Maryland
Ph.D. University of Maryland
847.635.1950
efrajman@oakton.edu
2430, Des Plaines

Personal Statement
Eduardo Frajman grew up in San José, Costa Rica. He graduated from the Hebrew University in Jerusalem in 1996, with a degree in philosophy and political science. In 2006 he received a PhD in political science from the University of Maryland, College Park, with concentrations in political philosophy and Latin American politics.
He has taught political science, philosophy, history, and interdisciplinary humanities courses at the University of Maryland, DePaul University, Saint Xavier University, Aurora University, and Oakton Community College. As an affiliated adjunct instructor at OCC, since 2014, he teaches primarily three courses: HUM 127-Introcution to Philosophy; PHL 106-Ethics; and PHL 105-Logic.
His areas of interest vary, and he has published extensively in academic, literary, and popular venues. His academic interests include Latin American politics, social movements and mass protest, Marxist and socialist political philosophy, and populism. His peer-reviewed research has appeared in the Journal of Latin American Studies, Latin American Perspectives, the Bulletin of Latin American Research, and Anuatio de Estudios Centroamericanos. His review essays have appeared in Economics and Philosophy and The Marx and Philosophy Review of Books among others.
His literary essays, which attempt to find connections between philosophical themes and popular culture, have appeared in Electric Literature, Philosophical Investigations, and several other publications.
Since 2016 he has contributed articles regularly to the website Lemonwire.com, on topics relating to Latin American music, politics, and culture.