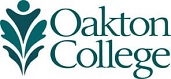 Faculty Biography - Hollace Graff
Hollace Graff
Professor of Philosophy and Department Chair
Co-Chair, Humanities and Philosophy
B.A. Michigan State University
M.A. University of Illinois, Chicago
Ph.D. University of Illinois, Chicago
847.635.1950
hgraff@oakton.edu
Room 3614 Des Plaines

Web page: http://www.oakton.edu/user/~hgraff/
This link will take you to an unofficial page or a page outside of Oakton; any opinions expressed in the page are strictly those of the author and have not been reviewed, approved or endorsed by Oakton Community College.
Personal Statement
My main interest in philosophy have always been ethics and social and political philosophy. As an undergraduate the first philosophy class I took was on Friedrich Nietzsche. I loved Nietzsche because he made me think, he challenged all the most fundamental ideas of our culture, and he was very funny. After one week in this class I changed my major to philosophy and have never regretted that. I regard philosophy as essential for helping me live a meaningful life and crucial for defining and achieving social justice in our world. Although ethics is the class that I most frequently teach, the philosophers from whom I have learned the most are precisely those philosophers who, like Nietzsche, Marx, and Simone de Beauvoir, have challenged the main Western traditions in ethics. Recently I have become very interested in beginning to educate myself about non-European philosophy and in environmental ethics, but I remain a beginner in these areas.
I received my Ph.D in philosophy from the University of Illinois at Chicago. My dissertation was on Marx's critique of traditional ethics and morality. While I was a student at the University of Illinois I was active in the anti-war movement and in helping to establish the women's studies program at the university. Since that time I have taught philosophy at a number of institutions including the University of Pittsburgh and Loyola University here in Chicago.

I have been at Oakton for the last ten years where I have taught classes on introductory philosophy, logic, ethics, medical ethics, business ethics, women's studies, and Western culture. I have also co-taught a faculty seminar on ethics and higher education for Oakton faculty members. I have particularly enjoyed my experience of teaching a learning communities that combines ethics and global studies with my colleague Richard Stacewicz and a second learning community on Western culture with my colleague Tom Bowen. I love teaching, and I have been particularly influenced by Paolo Freire, a philosopher of education from Brazil.
I am now chair of the Oakton's Humanities and Philosophy Department. In this capacity I do jobs such as plan the schedule of classes, hire adjunct faculty, and deal with student complaints. The best part of this job is trying to help transform our department to overcome the sexism, racism, and Eurocentrism that has unfortunately characterized so much of Western philosophy.
In addition to teaching philosophy, I enjoy reading fiction, listening to music, going to plays, and, above all, camping in national parks - Yellowstone in particular. I was born in Chicago, and I now live in Chicago (Rogers Park) with my husband. I have three adult children.
If you go to my web page, you can view current and old syllabi for most of my classes.